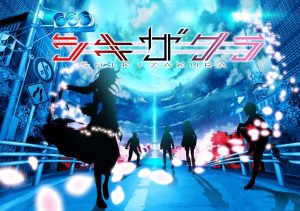 "SHIKIZAKURA" is the first TV animation series with 12 episodes, created in Tokai region (Central Japan). It is scheduled to be on-air in 2020.
The production company of the series is SUBLIMATION, known for their works, such as "Love Live!" series, "Tokyo Ghoul" series, "Psycho-Pass" series, "GHOST IN THE SHELL: ARISE" series and "EVANGELION:3.0 YOU CAN (NOT) REDO."
CHUKYO TV is excited to announce that it will hold voice cast auditions during ANIME EXPO (AX) 2019 for an English-speaking role which will appear in one episode. This is the first time in AX history that a winner can join the cast of a Japanese anime!
Entry details and additional information about the audition will be announced in late April.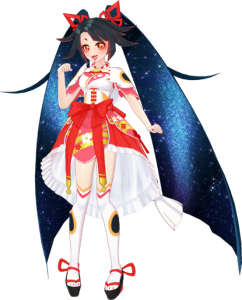 In addition, virtual YouTube influencer, MIYA KIMINO, will promote the voice actor audition on her channel. MIYA is a bilingual character delivering the information of Japanese culture centered on anime to the world. Her channel gathers more than 170,000 enthusiastic fans from all over the world. MIYA is also "the Aichi Tourism Virtual Supporter" and "SHIKIZAKURA" will take place in Aichi-prefecture. This is why MIYA is a perfect fit to promote this audition.
About Miya Kimino
She is MANEKI-NEKO(beckoning cat)who descended on earth to share Japanese culture with the world and acts as a bridge between Japan and other countries to bring prosperity to the world.