Here's a fun look back at our first year in the Los Angeles Convention Center (LACC). This was a big move, a really big move
In July 2008, The Dark Knight, topped the movie charts, American Idol and Dancing with The Stars captured TV viewers attention around the country, and Katy Perry was pushing boundaries around the Globe with "I Kissed a Girl". During that same month, we had big news for anime fans: Anime Expo (AX) would be held at the Los Angeles Convention Center for the first time. More room, more amazing exhibitors, and way more lasting memories.  Now, 12 years later, as we all anticipate the AX19 doors opening on Pre-Show Night, July 3, we cannot wait to see old friends, familiar faces, and exhibitors as we welcome everyone back for Anime Expo 2019.
When we first opened the doors at LACC, unique attendance stood at about 43,000. Today that number has more than doubled to over 110,000! Since 2008, AX has continued to expand as we add content, entertainment, exhibitors, artists and much more!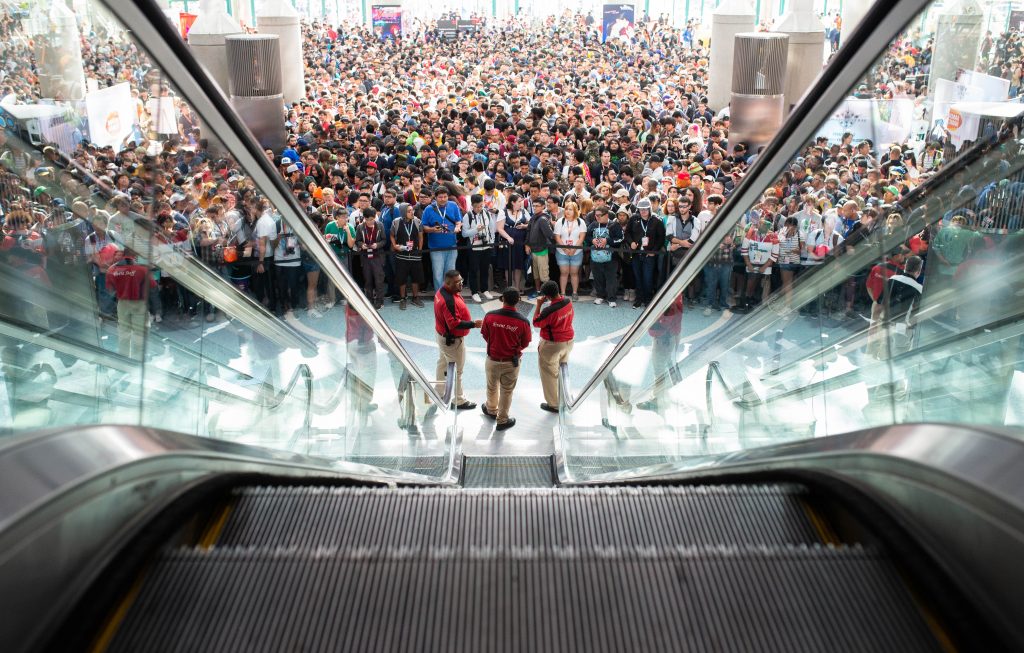 Here are some of our most memorable milestones. How many do you remember?
2008: First year at the Los Angeles Convention Center
2009: The ever-popular Maid Café debuts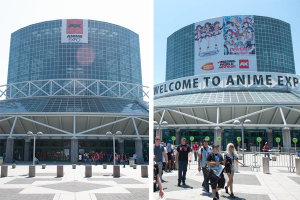 2011: AX presents the US debut performance by Hastune Miku
2012: The same year AX turned 21, we introduced Lounge 21 to deliver an experiential atmosphere away from the crowds for our 21+ attendees
2013: AX expands the fan experience by installing immersive cosplay photo sets in the Entertainment Hall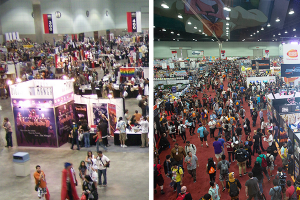 2015: South Hall expands to accommodate growing exhibitor presence; Butler Café debuts
2016: AX celebrates its 25th Anniversary with the addition of After Hours and the inclusion of the first Anisong World Matsuri; The City of Los Angeles declares July 3 Anime Expo Day
2017: Celebrating 10 years at the LACC, AX hosts the first World Cosplay Summit US Final as well as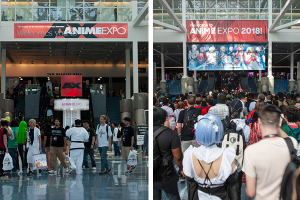 our own EDM concert Neon District; the JW Marriott is designated for additional programming; fans enjoy 6 world premieres and AX introduces livestream programming
2018: To ease entry congestion and make it more convenient for attendees, AX implements badge RFID and badge mailings and the Annex is established; the Beer Garden offers attendees a thematic space to recharge and grab refreshments
2019:  Once again we will celebrate Anime Expo Day July 3 with Pre-Show Night; stay tuned for fun and exciting news regarding AX19 throughout this spring!
With AX's continued growth and popularity, many people are flocking to the downtown area, sparking a revitalization of the city itself. Since moving AX to the LACC, not only has AX thrived, but the surrounding area of downtown Los Angeles has taken on a new life as well, including a new DTLA moniker and flourishing restaurant scene, and expanded L.A. LIVE and Staple Center environs. As you plan out your AX itinerary be sure to include many of the things that make L.A. a great city. If you have time after the AX doors close each day, we encourage attendees to stay, play, and dine in DTLA!
Please share with us your favorite memories from AX at the LACC using the hashtag #AXmemories, we'd love to hear from you!
---
Anime Expo 2019  will run from July 4 through July 7 at the Los Angeles Convention Center, with Pre-Show Night on July 3, 2019.
For more information about attending AX, check out our How to Attend guide.
Download our mobile app to stay up-to-date on announcements!