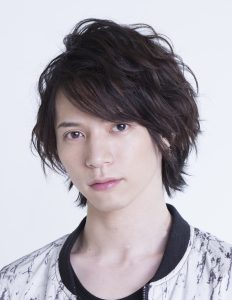 Entertainment Hobby Shop Jungle is proud to host the multi-talented Ryo Kitamura for Anime Expo 2019! Come and get to know the young model and actor, whom you may recognize from the live-action Touken Ranbu movie where he stars as Yagen Toushirou, or when he performed in live theatre events like the Blue Exorcist Kyoto Guren Hen Event. He is the character voice of Arashi Narukami from Ensemble Stars Game.
Kitamura will participate in a panel and autograph sessions, schedule info TBA.
His appearance at Anime Expo 2019 is made possible by Anime Jungle.
For press inquiries, please contact yoichik@animejungle.net
---
Anime Expo 2019  will run from July 4 through July 7 at the Los Angeles Convention Center, with Pre-Show Night on July 3, 2019.
For more information about attending AX, check out our How to Attend guide.
Download our mobile app to stay up-to-date on announcements!