We are excited to welcome Amber Arden, Amber Kohaku Chan, Jihatsu, Kaye Cosplay, Kiss a Frog Cosplay, Little Sprite Cosplay, Nipah, Peyton Cosplay, Phil Mizuno, and Utahime to Anime Expo 2019 as Cosplay Senpai!
Our Cosplay Senpai Program, created in 2014, handpicks Cosplayers who have shown community support and outreach through positivity both at con and in the online world. They are invited to come and promote fun, passion, and acceptance within the cosplay community through panels and discussions. The Cosplay Senpai are always open to answering questions, giving advice, and talking with attendees; they can be found in the Entertainment Hall, beside the Cosplay Photo Sets.
Anime Expo advocates the idea that cosplay is for everyone – no matter what size, gender, age, religion, shape, color, or even species. Cosplay is all about having fun! The Cosplay Senpai help support our mission to promote the message that anyone and everyone can cosplay.
About Amber Arden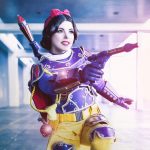 Amber Arden creates cosplays inspired by everything from anime to vintage classic characters. Designing and cosplaying for over 5 years, she frequently serves as a fashion stylist for Disney Style, Hot Topic, and many fashion brands to date while also coordinating numerous photo shoots focused on all aspects of fashion & costume. Known for her mashup armored costume "Snowbafett," a Boba Fett-inspired Snow White, she has created an army of over 30 armored Disney characters. Amber has been a Cosplay guest at Anime Expo and LA Comic Con, a panelist at Star Wars Celebration, and featured in magazines like Huffington Post, LA Times, & Cosplay Culture Magazine.
About Amber Kohaku Chan 
Amber Kohaku Chan is a disabled model and cosplayer/costume maker of over 5 years as well as a professional makeup artist located in Los Angeles, CA. Amber was diagnosis with a rare hereditary illness called muscular dystrophy in 2012. Because this illness affects the muscles, Amber now uses a wheelchair which she uniquely incorporates into her costumes! Amber wants to show the world that her love for cosplay, anime and art hasn't stopped after such a life-changing diagnosis. She has now been featured in online magazines such as Cosmopolitan, US Weekly, Life & Style, In Touch Weekly and many more from around the world who call her Amber Guzman the Human Barbie. She has also appeared on television shows such as The Doctors and Telemundo News 52 and RTL Germany.
About Jihatsu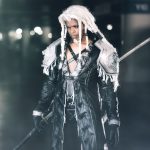 Jihatsu is an up-and-coming Midwestern cosplayer who is following his heart and pursuing his passion to inspire others through positivity and creativity. Jihatsu has been cosplaying for just over 5 years and currently lives and creates his cosplays in Des Moines, Iowa. He has been cosplaying since 2012 and has self-taught himself everything, including props, armor, wigs and makeup. Jihatsu has had the privilege to be a guest at conventions across the Midwest, from Nakacon to New York Comic Con. He has experience in Q&A panels, cosplay community talk panels, dreadlock wig work for beginners, and adding your style/culture to cosplay. His goal is to show that cosplay is all about what you make it. It's fun and made for everyone, and he hopes to inspire others to try it.
About Kaye Cosplay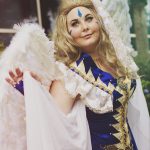 Sammi Kaye, known as "Kaye Coplay", is an award-winning cosplayer and professional costumer for the Walt Disney Company. Since 2005, she has won numerous cosplay awards, including representing the U.S. in the International Cosplay League in Solo Craftsmanship. Those who follow her work know Kaye Cosplay for her craftsmanship, technicality, and cleanliness in sewing. When not cosplaying, Sammi enjoys spending time with her husband, Matthew, in sunny Orlando, Florida. She loves theme park history, cats, tiki bars, and her favorite Disney princess, Rapunzel. A master at designing costumes to suit real people, she has created a body of work showcasing that anybody can cosplay the characters they love.
About Kiss a Frog Cosplay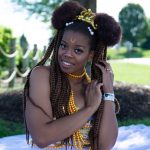 Kiss a Frog Cosplay (AKA Alicia Renaé) is a 28-year-old internationally recognized, body-positive cosplayer from Charleston, WV with a cosplay and J-Fashion career spanning 7 years. She has been featured on the interwebs by AFROPUNK, Black Girl Nerds, Anime Complexium, Cosplayzine, Blake's Dungeon, Art of Cosplay, Black Nerd Problems, and many others. Her best-known cosplays are her Super Sailor Mars from Sailor Moon, Princess Serenity, Rouge the Bat from Sonic The Hedgehog, and Princess Tiana. Her specialties are cosplay makeup, craft foam ears and accessories, and making guides for cosplay posing.
About Little Sprite Cosplay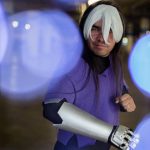 Little Sprite Cosplay is a SoCal cosplayer and Disney-bounder who has been cosplaying since 2014. Known for cosplaying Disney's Kuzco and gender-bends he is a firm believer that everyone can cosplay and is a promoter of cosplay positivity. He's just a Hakuna Matata kind of guy. Likes: long walks through JOANNs, remembering to pack all his accessories.
About Nipah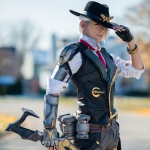 Nipah is an award-winning Illinois-based cosplayer known for his cosplays from the Kingdom Hearts series. He has been working with his craft for over nine years and has constructed over 100 cosplays.
From advanced wig-styling to sewing to armor construction, Nipah loves to learn and widen his horizon in all aspects of crafting. His goal is to share what he has learned with his fellow cosplayers. With his warm charisma and and love for the craft, he hopes that he can continue to share his love for cosplay with others while helping them enter this wonderful, crazy world.
About Peyton Cosplay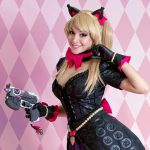 Peyton is a cosplayer and seamstress from Argentina. She has been making costumes for 9 years, creating high-quality costume replicas for sale as well as costumes to enter in international competitions, such as the League of Legends Cosplay Circuit in Latin America, of which she was crowned Champion in 2018. She has also worked with Riot Games as an official model for the Morgana rework and as a cosplay judge for their Circuit. She specializes in sewing but is also proficient in prop making. She's always very excited to share her knowledge with others and keen to help improve with new ideas.
About Phil Mizuno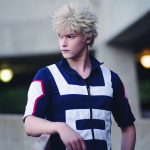 Phil Mizuno is a Canadian cosplayer who followed his heart and is pursuing his passion of cosplay to help inspire others.  He has been cosplaying for 4 years and creates his beautiful costumes in Toronto, Ontario (Canada). Throughout 2017-2018, he has had the privilege to be a cosplay guest at over 40 different conventions worldwide, including Canada, USA, Middle East, Asia, Mexico, Latin America, South America, and Europe. Phil's ultimate goal with cosplay is to make people experience the same amazing feeling that he had when he first started cosplaying.
About Utahime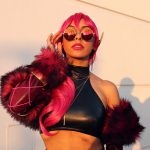 Utahime is an actress, model and dancer who discovered her passion for cosplay while attending her first convention Anime Expo in 2014. She enjoys attending various comic book and anime conventions across CA, where she has been a guest, panelist, and, more recently, a masquerade judge. Utahime's cosplays have been featured in media outlets such as Cosplay Alliance magazine, L.A.Times, Popsugar, Supernews Live and Cosplay Culture. She just started a YouTube channel called "Kultureset" with her brothers, which explores the latest trends in K-Pop music, fashion and K-culture. Utahime hopes to inspire others with her message: that anyone can cosplay regardless of their ethnicity, gender or background. Most importantly, she wants all fans to have fun expressing love for their favorite fandom through the art of cosplay.
---
Anime Expo 2019  will run from July 4 through July 7 at the Los Angeles Convention Center, with Pre-Show Night on July 3, 2019.
For more information about attending AX, check out our How to Attend guide.
Download our mobile app to stay up-to-date on announcements!