The first feature film for the wildly popular Utano☆Princesama franchise, Utano☆Princesama Maji LOVE Kingdom, will have its US premiere at Anime Expo 2019, with a limited theatrical release to follow.
Based on the popular game released in June 2010, Utano☆Princesama has been adapted into a four-season anime that aired from 2011 to 2016. The featured pop idols have shared their feelings with countless fans, fostering both love and dreams — and now, in 2019, they finally take the stage!
Acclaimed voice actors Takuma Terashima and Mamoru Miyano will attend both the Anime Expo screening and an exclusive Q&A session after the premiere, where they will answer fans' burning questions about their roles in the Utano☆Princesama franchise. Takuma Terashima has lent his vocal talent to roles in Tsurune, That Time I Got Reincarnated as a Slime, SERVAMP, Genesis of Aquarion and many more. Mamoru Miyano is known for his work in Chihayafuru, AJIN, Mobile Suit Gundam 00 and DEATH NOTE; he received the "Best Voice Actor" award from the Tokyo International Anime Fair in 2008 and the Best Lead Actor Award at the 2008 Seiyuu Awards.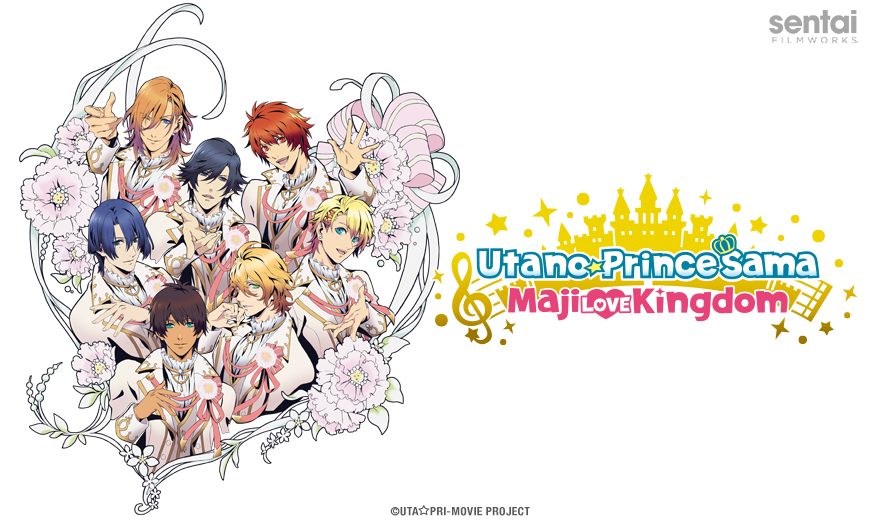 Utano☆Princesama franchise encompasses a vast array of creative works, from four seasons of anime to a series of visual novel and otome games as well as mobile game spinoffs. Music from the series has charted on mainstream music rankings, and thousands of music CDs for the franchise have been sold to the franchise's many dedicated fans.
Event Details
Date: Friday, July 5
Time: 1:00 PM – 3:30 PM
Room: JW Marriott/ Platinum Ballroom (Live Programming 2)
For information about lining up and room entry, please see the Program Room Policies. Subject to change. Please check the AX website and social media for updates.
---
Anime Expo 2019  will run from July 4 through July 7 at the Los Angeles Convention Center, with Pre-Show Night on July 3, 2019.
For more information about attending AX, check out our How to Attend guide.
Download our mobile app to stay up-to-date on announcements!