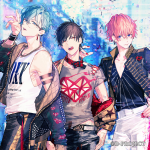 We're excited to welcome illustrator and manga creator Utako Yukihiro to Anime Expo 2019! She is most well known for her work on the Makai Ouji: Devils and Realist manga as well as for being the character designer behind the hugely popular multimedia franchise, B-Project.
Utako Yukihiro's appearance is made possible by CYBIRD. Visit Booth 1206 for an exclusive interview and live Q&A with Utako Yukihiro herself as well as an autograph session!
For more details about Utako Yukihiro's appearance at Anime Expo 2019, please check CYBIRD's social media on Twitter and Facebook.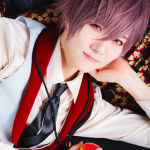 Hiroto Kuramasu will also return to AX 2019. He currently contributes to sharing otome culture worldwide as the Producer of CYBIRD's Ikémen Series English games, and the I'm SORA Project. As the Ikémen Series' official cosplayer, he has amassed a fervent fanbase of more than 1,000 fans through kabedon events at Anime Expo since 2017. Since then, he has introduced hundreds of fans to kabedon excitement in Japan, Singapore, Taiwan, the Philippines and more.
This year being his 4th year at Anime Expo, there are bound to be many more things in store.
Utako and Hiroto's participation in Anime Expo 2019 is made possible by Cybird (Booth #1206).
For press inquiries, please email promotion@cybird.co.jp
---
Anime Expo 2019  will run from July 4 through July 7 at the Los Angeles Convention Center, with Pre-Show Night on July 3, 2019.
For more information about attending AX, check out our How to Attend guide.
Download our mobile app to stay up-to-date on announcements!