We're excited to welcome Azur Lane illustrator Hao (八才) and voice actresses Saya Horigome and Asuka Itou to Anime Expo 2019! They will participate in panels and autograph sessions (schedule info TBA).
Event Details
Panel Name: Azur Lane Behind the Scenes
Panel Description: Wanna get a chance to go behind the scenes and meet your favorite ship-girls in person? Come visit our panel and say hi to the voice actresses of San Diego and Cleveland, as well as meet the iconic illustrator, Hao. They will be there waiting for you. There will be plenty of activities lined up for you to get a chance to meet, greet and autograph signing chances for all three guests. Don't forget to cheer on our idol!
Date: Friday, July 5
Time: 11:30 AM – 1:30 PM
Room: Workshop 1 / 403B
For information about lining up and room entry, please see the Program Room Policies
Their appearances at Anime Expo 2019 are made possible by Yostar and Otaku's Industry.
Follow Azur Lane on Twitter @AzurLane_EN!
About Hao (八才)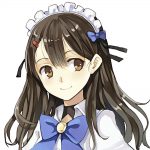 Hao (八才), a pioneer character designer and illustrator based in China, is well-known for his exquisite and iconic art style. He has worked on several mobile games, such as Azur Lane and Iron Saga, and he designed numerous popular and attractive female characters. Some of his more notable works include Enterprise, Akagi, and Kaga, who are symbolic characters from the battleship girls game Azur Lane.
About Saya Horigome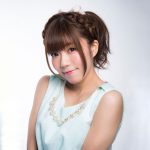 Saya Horigome is best known as the voice of Cleveland in the mobile game Azur Lane. Born in Saitama Prefecture, Saya Horigome started her acting career in 2009. She has a rich voice acting career in a wide variety of platforms, including TV anime, overseas TV shows and movies, radio talk shows, and games. Besides voice acting, Saya also performed in various stage plays, such as Seras from Captain Harlock: Dimensional Voyage and the leading heroin Chiyoko from Under the Pomegranate Tree.
About Asuka Itou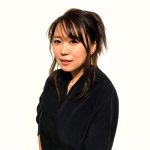 Asuka Itou first debuted as a voice actress and songstress in the voice actress idol group Kirakira Melody Gakuen. Due to her energetic voice, most of her characters are high-tension girls or tsundere girls. Asuka is most recognized by her role as San Diego from Azur Lane, a moe anthropomorphic battleship girl based on the warship USS San Diego. Her songstress experiences contributed to San Diego's in-game song – "Watashi wa No.1."
---
Anime Expo 2019  will run from July 4 through July 7 at the Los Angeles Convention Center, with Pre-Show Night on July 3, 2019.
For more information about attending AX, check out our How to Attend guide.
Download our mobile app to stay up-to-date on announcements!