We're excited to welcome Yuito Kimura and Tetsuya Fukuhara to Anime Expo 2019! They will both participate in a panel, where they will talk to Granblue Fantasy fans for the first time in the US!
Panel Information:
Panel Name: Dive into the World of Granblue Fantasy!
Date: Saturday, July 6
Time: 6:30 PM – 8:00 PM
Room: Live Programming 5 / 404AB
For information about lining up and room entry, please see the Program Room Policies.
Their appearances at Anime Expo 2019 are made possible by Cygames. Visit the @cystore_tour twitter for more information!
About Yuito Kimura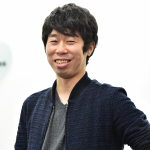 Yuito Kimura is the executive director of Cygames. Yuito is the producer of Granblue Fantasy and is one of the founding members of the company. Along with producing the digital card game Shadowverse, and the anime RPG Princess Connect! Re: Dive, he is also the producer of titles in development. Shadowverse is one of the leading e-sports titles in Japan and in December 2018 an international championship took place with a grand prize of 1 million dollars. Overall, Yuito is deeply involved in both management and video game development.
About Tetsuya Fukuhara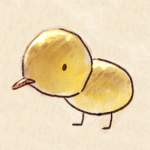 Tetsuya Fukuhara is the creative director of Granblue Fantasy. Starting off as a freelance designer, Tetsuya joined Cygames in 2012. After working as a game designer for Rage of Bahamut, he became the creative director of Granblue Fantasy as the project began. Tetsuya leads Granblue from multiple angles, such as the setting, game design, and supervising the expanding multimedia franchise. Tetsuya is also the supervisor of the in-development titles Grandblue Fantasy: Versus and Granblue Fantasy: Relink.
---
Anime Expo 2019  will run from July 4 through July 7 at the Los Angeles Convention Center, with Pre-Show Night on July 3, 2019.
For more information about attending AX, check out our How to Attend guide.
Download our mobile app to stay up-to-date on announcements!