We're ecstatic to welcome manga artist/illustrator Yoshiyuki Sadamoto, director Hiro Kaburagi, and scriptwriter Ryota Kosawa as Guests of Honor at Anime Expo 2019! Kaburagi and Kosawa will make their first overseas convention appearance at Anime Expo. Additionally,  WIT Studio President, George Wada will join Anime Expo 2019 as an Industry Appearance!
They will all participate in a panel and autograph sessions (schedule TBA).
Event Details
Panel Name: WIT STUDIO featuring Ani-Sta
Panel Description: 
Date: Thursday, July 4
Time: 10:30 AM – 11:30 AM
Room: Live Programming 2 / JW Marriott Platinum Ballroom
For information about lining up and room entry, please see the Program Room Policies
About Yoshiyuki Sadamoto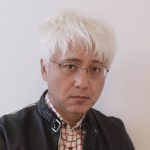 A Japanese Manga artist, designer. and illustrator.
When he was a student in university, he started his career as a professional Manga artist by working for Akita Publishing Co., and took part in creating DAICON IV OPENING ANIMATION at the same time. After graduation, Telecom Animation Film Co. employed him, then he started learning from Yasuo Otsuka. Later, he established GAINAX with other members. About animation creating, he worked as character design and chief drawer in Royal Space Force: The Wings of Honnêamise, Nadia: The Secret of Blue Water, and so on. In addition, the reason that more and more fans go to be addicted to him is not only because of Neon Genesis Evangelion, but also his ability and talent as a game character designer and illustrator. As a manga artist, he brought many great pieces to the world such as R20: A Town with Gears, and Neon Genesis Evangelion. Most recently, Sadamoto has been working on manga series, Archaic Smile.
About Hiro Kaburagi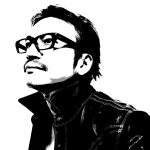 Kaburagi's notable works include Kimi ni Todoke, My Little Monster, Hozuki's Coolheadedness and 91 Days.
His directing in anime series made the original manga Kimi ni Todoke more attractive. In the case of Hozuki's Coolheadedness, characters conversed in a good tempo and pace, and he brought its laughable factors to a higher level in the anime series. In another case of 91 days, his first original work, thanks to his precise script, this anime turned to a serious, crucial, and real revenge story. Most fans think he has done a good job so far. He is also very confident in his latest work.
About Ryota Kosawa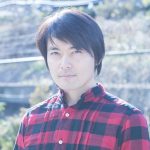 Ryota Kosawa is a Japanese scriptwriter; he started scriptwriting at 28 years old. He has been playing an active part mainly on the field of TV-drama, film, theater stage and so on. He received Best Screenplay Award and other awards all around Japan for his work on Always Sanchōme no Yūhi.
In many cases, his scripts express our desire, vanity, complex, and sorrow in life by comedy method, and exhilarating conversation and tricky story make audiences far from boredom and let them think further.
The work, consisting of Kosawa's script, has very high needs all around the world. Before the TV-drama Confidence-man JP broadcasting, the localized version in China and Korea had been decided to shoot. It became big news as the first trying for Japan-made TV-drama.
About George Wada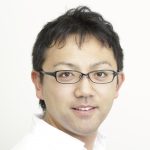 WIT STUDIO President and CEO
After working as a producer at Production I.G., the studio behind the hit anime Ghost in the Shell: Stand Alone Complex, Wada created WIT STUDIO in June 2012, taking on the role of President. Notable titles he has produced include Attack on Titan, Kabaneri of the Iron Fortress, and The Ancient Magus Bride.
---
Anime Expo 2019  will run from July 4 through July 7 at the Los Angeles Convention Center, with Pre-Show Night on July 3, 2019.
For more information about attending AX, check out our How to Attend guide.
Download our mobile app to stay up-to-date on announcements!