Illustrators PICPICGRAM and hoshi will be joining Anime Expo 2019! Come meet them in the artist alley at booth I9/I10!
PICPICGRAM and hoshi's participation in Anime Expo 2019 is made possible by  Sekai Project.
For press inquiries, please contact marketing@sekaiproject.com.
About PICPICGRAM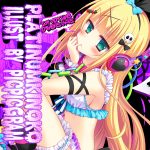 PICPICGRAM is an illustrator currently in Japan participating in various magazines, games and is known for bishoujo style designs. Ninja Girl and the Mysterious Army of Urban Legend Monsters!, ~Hunt of the Headless Horseman~, JapaneseSchoolLife, E☆2, and various exhibitions are the many works PICPICGRAM has done. While taking on many side projects PICPICGRAM also has a doujin circle "Platinum Kinoko".
About hoshi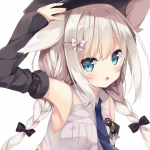 hoshi is an illustrator from Japan who participates in various events each year under the circle group "usagigo." hoshi primarily works in original designs and games to name a few.
---
Anime Expo 2019  will run from July 4 through July 7 at the Los Angeles Convention Center, with Pre-Show Night on July 3, 2019.
For more information about attending AX, check out our How to Attend guide.
Download our mobile app to stay up-to-date on announcements!