Studio Mappa's CEO, Manabu Otsuka, and Chief Producer, Makoto Kimura, are teaming up with BlockPunk CEO/Founder Julian Lai-Hung at Anime Expo 2019! The panel will be moderated by Evan Minto.
Additionally, Studio Arch CEO/Founder Nao Hirasawa (Associate Producer 'Promare') and rising new anime director Syo5 ("Shogo") join Studio Mappa on the BlockPunk stage on July 6th!
The panel will also feature the US premiere of new director Syo5's self-produced short film 'Vevara In Your Dream' Hirasawa-san will also join the debate on the future of anime and new technologies! Prizes, special guests, cool new tech and an insider view of the industry from the most innovative studios in Japan!
Event Details
Panel Name: BlockPunk x Studio Mappa x Studio Arch announce the world's first Blockchain Anime Studio!
Panel Description: BlockPunk and Studio Mappa announce a new production, merchandising and streaming platform powered by peer-to-peer technology. CEO/Founder of BlockPunk Julian Lai-Hung (ex-head of anime at Netflix) Studio Mappa CEO Otsuka-san and Chief Producer Kimura-san discuss the business of anime today and the potential of peer-to-peer technology and blockchain. Showcasing exclusive artwork and merch from Mappa titles and a special guest appearance. Evan Minto will be moderating.
Date: Saturday, July 6
Time: 12:30 PM – 2:00 PM
Room: Live Programming 1 / Petree Hall
For information about lining up and room entry, please see the Program Room Policies
About Manabu Otsuka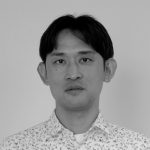 In 2011 Otsuka joined the newly formed MAPPA as a producer and led such projects as Kids on the Slope (2012), Terror in Resonance (2014), Rage of Bahamut GEN (2014), and Punch Line (2015). Since his rise to CEO in April of 2016, Otsuka has overseen the planning and production of numerous works including Yuri!!! on ICE (2016), Kakegurui (2017), Rage of Bahamut VIRGIN SOUL (2017), Inuyashiki (2017), Banana Fish (2018), Zombie Land Saga (2018), and Dororo (2019) to name a few.
About Makoto Kimura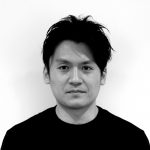 In 2007, Kimura joined Fuji Television Network, Inc. where he worked as a producer on multiple series including Guilty Crown (2011), Tsuritama (2012), Terror in Resonance (2014), Your Lie in April (2014) and Punch Line (2015). Then, in 2017, Kimura moved to TWIN ENGINE Inc. where he produced DIVE!! (2017), and Kokkoku: Moment by Moment (2018). In 2018, Kimura joined the team at MAPPA as a planning producer and has since acted as chief producer on titles such as Zombie Land Saga (2018).
About Julian Lai-Hung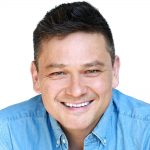 Julian helped launch Netflix in Japan, overseeing the anime and Japan content. He has worked on titles such as Devilman Crybaby, Terrace House Aloha State, Million Yen Women, Godzilla: Monster Planet, Rilakkuma, Kuromukuro, Blazing Transfer Students (Johnny's first ever streaming series), Fate Apocrypha, Fate/Extra Last Encore, Hero Mask, Kakegurui, Children of the Whales, Magi: Adventure of Sinbad, and Erased. Prior to Netflix, Julian was VP of International Digital Distribution for Warner Bros in LA, London, and Tokyo.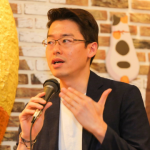 About Nao Hirasawa
Formed the anime studio Arch Inc. after working for a number of years at Bandai Visual (Known as "Bandai Namco Arts" now), Production I.G, and Ultra Super Pictures. Experienced as a head of legal affairs and as a producer, not only is he very knowledgeable about managing domestic rights of intellectual properties, but also developing IP overseas. Titles he has produced include Neko ga Kureta Marui Shiawase, ID-0, BBK/BRNK, the Monster Strike anime, She and Her Cat -Everything Flows- (Makoto Shinkai), Ultra Super Anime Time, Gargantia on the Verdurous Planet, and Lagrange: The Flower of Rin-ne.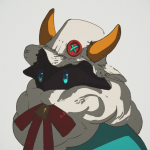 About Syo5 ("Shogo")
Syo5 is a recent graduate of Tokyo University of the Arts ("Geidai") where he started his career as an illustrator. His work spans anime, art concepts, image boards and book covers. Syo5 specialises in animation at university and his self-produced short film 'In Your Dream' is a graduation project that has garnered much attention from the industry. Syo5 will be working with Studio Arch on developing his talent on multiple projects and is definitely one to watch for the future.
About Evan Minto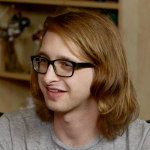 Evan has spent a decade helping connect US anime/manga fans with the content and the creators they love. Former software engineer and on-air talent at CrunchyRoll. Ex-web developer and designer at the Internet Archive focusing on accessibility and inclusion. Editor-in-Chief at Ani-Gamers and one half of of the Ani-Gamers Podcast, and contributes articles at Otaku USA Magazine, Anime News Network, Crunchyroll News, and IGN.
Frequent speaker at US fan conventions on anime history, animation production, and … hamburgers (yes, really). He believes that all people must accept Inferno Cop into their hearts in order to achieve true anime enlightenment.
---
Anime Expo 2019  will run from July 4 through July 7 at the Los Angeles Convention Center, with Pre-Show Night on July 3, 2019.
For more information about attending AX, check out our How to Attend guide.
Download our mobile app to stay up-to-date on announcements!