Ray Chase, Robbie Daymond, and Max Mittelman are bringing their combined electric energy to not just one but two panels at AX 2019: L.A.V.A. (Loud, Annoying, and Very Annoying) Live and Super Kawaii Happy Party Game Go Go Hyper Hangout Funtime! Join them for their shows and expect nothing less than improv, laughs, and an unforgettably zany time.
Ray, Robbie, and Max will also participate in autograph sessions (schedule info TBA).
Panel Info:
Panel Name: L.A.V.A. LIVE with Voice Actors Ray Chase, Robbie Daymond, and Max Mittelman
Date: Friday, July 5
Time: 6:00 PM – 8:00 PM
Room: Live Programing 2 / JW Marriott Platinum Ballroom
Panel Name: Super Kawaii Happy Party Game Go Go Hyper Hangout Funtime
Date: Saturday, July 6
Time: 6:00 PM – 7:00 PM
Room: Workshop 1 / 403B
For information about lining up and room entry, please see the Program Room Policies.
About Ray Chase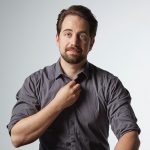 Ray Chase is an actor who has attached himself to a great many video games and anime in a very short amount of time. In the last few years, fans recognize him as the main character Noctis in Final Fantasy XV, Roy and Alfonse from Fire Emblem and Super Smash Bros, the Male Player in Anthem, Master of Masters from Kingdom Hearts, Artorius from Tales of Berseria,  Gaius/Fernand from Fire Emblem, Eve from Nier: Automata, and his most celebrated role as the Subway Announcer in Persona 5. He's also made appearances in God of War, Mass Effect Andromeda, Horizon: Zero Dawn, Deus Ex: MD, Xenoblade Chronicles X, and Tyranny. He is a proud founding member of the comedy and gaming troupe Loud, Annoying, and Very Annoying (LAVA), which he shares with fellow actors Max Mittelman and Robbie Daymond.
About Robbie Daymond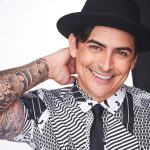 Robbie Daymond is an LA-based voice-actor best known as the current voice of Spider-man/Peter Parker in the Marvel Animated Universe (Marvel's Spider-man, Guardians of the Galaxy, Avengers Assemble & Black Panther), Tuxedo Mask in Sailor Moon, Prompto in Final Fantasy XV, Akechi in Persona 5, Sorey in Tales of Zestiria, Kenshiro in Fist of the Lost Star: Lost Paradise, Mumen Rider in One Punch Man, Kayn in League of Legends, Raymond in OK-KO, Mitsuki in Boruto, Professor Willow in Pokemon Go, Michelangelo in TMNT: Mutants in Manhattan, Sway Sway in Breadwinners, Chrollo in HxH, Ikoma in Kabaneri of the Iron Fortress, Ide in FLCL Progressive, Hunter the Cheetah in The Spyro Trilogy: Reignited & Joe Kido in Digimon Adventures tri.
About Max Mittelman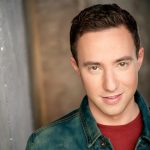 Although he is well known as Saitama in One-Punch Man, Max Mittelman has also given life to the hotheaded troublemaker with a heart of gold, Ryuji, in Persona 5, the carefree and always hungry, Plagg, in Miraculous Ladybug, and the lazy yet virtuous sin of sloth, King, from Seven Deadly Sins. He is also known for voicing Leo & Gray in Fire Emblem, Kousei in Your Lie in April, Meruem in HunterxHunter, Atsushi in Bungo Stray Dogs, Ritsu in Mob Psycho 100, Konohamaru in Boruto, Shigure in Tales of Berseria, and Harry Osborn in Marvel's Spider-Man.
---
Anime Expo 2019  will run from July 4 through July 7 at the Los Angeles Convention Center, with Pre-Show Night on July 3, 2019.
For more information about attending AX, check out our How to Attend guide.
Download our mobile app to stay up-to-date on announcements!