Anime Expo is once again proud to provide aspiring anime artists with a venue to gather, learn, and gain feedback on their artwork from industry professionals as it is important that artists have a friendly, encouraging environment with which to enjoy all aspects of anime.
This year, we're pleased to welcome animation industry professionals Will Feng (producer), Ashley Armstrong (storyboard artist/animator), and Rachel Long (storyboard artist/animator), along with previously-announced Fawn Lau,  Executive Editor for VIZ Originals, and Ruwen Liu of Sizigi Studios (Artist Alley Table A47),
Portfolio review sessions will be conducted in The Annex @ Kentia Hall.
Guidelines:
Each session must be completed within 15 minutes.
Bring a physical portfolio. Power and Internet will not be provided onsite.
Do NOT ask for autographs or photos.
Sign-Ups Now Available!
Check out the links below for the respective sign-up forms!
Portfolio Review Sessions with Will Feng, Ashley Armstrong, Rachel Long, and Ruwen Liu:
Portfolio Review Sessions with VIZ Originals:
About Will Feng
An animation producer in the US and Japan, Will has worked at a variety of studios big and small such as Titmouse Inc. and WB. Currently, he does business development for a Japanese anime studio consortium, Ultra Super Pictures Inc. (USP), producer for Studio TRIGGER and development producer at Titmouse Inc. Having his foot planted on both sides of the Pacific gives him access to a huge network of artists in both countries and food to satiate his kaiju-size hunger.
About Ashley Armstrong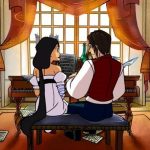 Ashley Armstrong works in the animation industry as both an animator and storyboard artist on various shows such as Bob's Burgers and DC Super Hero Girls. An avid lover of anime and manga, Ashley loves to be involved in the community through cosplay and fan collaborations. Her personal projects are strongly influenced by the anime aesthetic.
About Rachel Long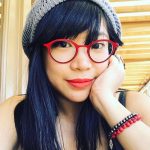 Rachel Long is a Los Angeles based artist who has been working in the animation industry since 2010 as an animator, storyboard artist, and director. Her projects include China, IL for Adult Swim, Final Space for TBS, and Bojack Horseman and Tuca & Bertie for Netflix. She is currently working at Bento Box Entertainment.
---
Anime Expo 2019  will run from July 4 through July 7 at the Los Angeles Convention Center, with Pre-Show Night on July 3, 2019.
For more information about attending AX, check out our How to Attend guide.
Download our mobile app to stay up-to-date on announcements!