We're excited to welcome voice actresses Aimi and Haruka Kudo to Anime Expo 2019!
Event Details
Panel Name: BanG Dream! Girls Band Party! and Revue Starlight Re LIVE Special Panel
Date: Friday, July 5
Time: 7:00 – 8:00 PM
Room: Live Progamming 4 / 411
For information about lining up and room entry, please see the Program Room Policies
Their participation at Anime Expo 2019 are made possible by Bushiroad.
About Aimi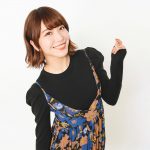 Aimi is a Japanese voice actor who has been active since 2010 through the agency HiBiKi.
She is from Hyougo prefecture in Japanand loves to sing and play guitar.
Aimi debuted with a character from Tantei Opera Milky Holmes. Her work now extends to the most current and popular series, BanG Dream! as well as the mobile app game, BanG Dream! Girls Band Party.
About Haruka Kudo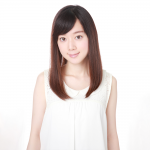 Haruka Kudo is a Japanese voice actor from Ace Crew Entertainment.
Born in Osaka Prefecture in Japan. Her specialty is drawing.
With her unique voices, her work varies from series for children programs to live performances.
Current work includes a character from the popular mobile app, Revue Starlight Re LIVE.
---
Anime Expo 2019  will run from July 4 through July 7 at the Los Angeles Convention Center, with Pre-Show Night on July 3, 2019.
For more information about attending AX, check out our How to Attend guide.
Download our mobile app to stay up-to-date on announcements!