We're excited to welcome a panel of familiar industry voices to Anime Expo 2019 for a third year! Panelists include Mona Marshall, Jason Marnocha, Dave B. Mitchell, Jamieson K. Price, Keith Silverstein, Karen Strassman, Frank Todaro, Abby Trott, all moderated by Jeff Burns!
Event Details
Panel Name: Chillin' With Voice Actors
Panel Description: Returning for a 3rd time, join some of the top voice actors in LA and moderator Jeff Burns for another fun panel full of stories, history and as per tradition a cold reading of a script from our talented cast (TBA at the panel).
Date: Wednesday, July 3
Time: 6:00 – 7:30 PM
Room: Live Programming 1 / Petree Hall
For information about lining up and room entry, please see the Program Room Policies
About Mona Marshall
Mona Marshall is an American Voice Actress known internationally for her work in various cartoons, anime shows, films and video games. She is best known for her characters on the adult animation sitcom South Park, including Kyle's Mom and Butter's Mom. She's also known for Izzy from Digimon, Doraemon from Doraemon, and Chavo from the English animation of El Chavo Del Ocho. Mona's career began studying with the legendary Daws Butler in Los Angeles and landing early credits on Fraggle Rock and Academy Award Winning Fanny & Alexander. Her most recent film credits include children's animations Inside Out, Despicable Me, and Hotel Transylvania. As Mona continues to voice a variety of characters in film, games, and television shows, she's also focusing on creating an original animation series called Adventures of Puss 'N Dick, a Survivors Guide to Relationships.
About Jason Marnocha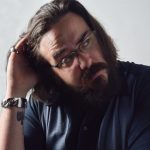 Born in the small town of Zionsville in Indiana, Jason has been imitating the voices of celebrities and characters from movies for as long as he can remember, as most kids did (and probably ridiculously.) During college he took as many voiceover classes as possible, learning all he could of the craft and techniques. Jason remains incredibly grateful to his talented instructors, without whom he might never have been pushed enough or found enough hands-on experience. He earned his Bachelor of Arts degree in Radio from Columbia College Chicago. Moving to Los Angeles in January of 2018, he's found how much he especially enjoys dubbing work, some of his roles including Coach Nanbu in Megalobox, the Demon King in Seven Deadly Sins, Keicho Nijimura in JoJo's Bizarre Adventure, Bushidora Ambitious in Hunter X Hunter, Hellvis in Hells, Naotora Momose in Sirius The Jaeger, Kirin Jodo in Mob Psycho 100 II, Orlin Dunhill in Rio: Rainbow Gate, and Thomas Astruc/Animaestro in Miraculous: The Adventures Of Ladybug And Cat Noir. He is represented by Abrams Artists Agency.
About Dave B. Mitchell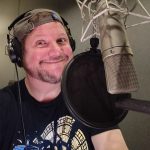 Dave B. Mitchell is an American voice actor and musician with extensive experience in virtually every area of the business. A veteran of over 100 video games, Mitchell has appeared in such blockbusters as Spider-Man PS4, Rage 2, Dead or Alive 6, Sekiro: Shadows Die Twice, God of War, and Titanfall, and as numerous characters in major franchises like Call of Duty, World of Warcraft, the Batman Arkham series, Dynasty Warriors, Halo, Fallout, Skylanders, Metro, Final Fantasy, and Phoenix Wright: Ace Attorney. His animation work includes appearances in Tom and Jerry, Club Penguin, Scooby-Doo, Batman Unlimited, Peter Rabbit, Winx Club, and Lil' Bush. Among his anime credits are roles in Mobile Suit Gundam Unicorn, 009 Re: Cyborg, Berserk, and Highlander: The Search for Vengeance. Currently, Mitchell can be heard as Geras and Sektor in Mortal Kombat 11, and as Knuckles the Echidna in Team Sonic Racing. He is represented by Dean Panaro Talent in Los Angeles.
About Jamieson K. Price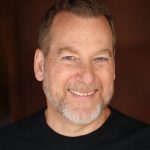 Credits include The Patriot, Frasier, Days of Our Lives, Without a Trace, According to Jim, and HBO's Westworld. He voices the super-villain "Dark Mayhem" on Nickelodeon's The Thundermans and many characters in multiple campaigns of World of Warcraft, and Starcraft 2. He's the voice for the male Monk player character in Diablo III, and can be heard in Akira, Metropolis, Gankutsuou, Fate Zero, Aggretsuko, Ever After High, Monster Hunter World, Metro, Transformers, Dynasty Warriors, Skylanders, and many more. Jamieson is also the Announcer in Mortal Kombat 9, X, and 11.
About Keith Silverstein
Keith Silverstein has been providing voices for animation and video games for over 18 years. Keith got his start by voicing a number of original characters for Chuck Jones' Thomas Timberwolf series. Since then, he's become the voice of Torbjörn in the smash hit game Overwatch, Hisoka on Hunter x Hunter, Hawk Moth on the fan favorite Miraculous: Tales of Ladybug & Cat Noir, Dr. Wily in Megaman 11, Hammerhead in Marvel's Spider-Man PS4, and Keith recently joined the cast of My Hero Academia: Two Heroes as mega-baddie Wolfram!
He can also be heard as Ougai Mori in the Bungo Stray Dogs series, Omar in Telltale Game's The Walking Dead: The Final Season, and Vector the Crocodile in the Sonic The Hedgehog franchise. Resident Evil fans know him as HUNK. Soul Calibur fans will recognize him as Zasalamel, and to fans of Persona 5 he's the villainous Masayoshi Shido.
Other notable credits include: Arséne Lupin III in Jigen's Gravestone, Kirby O'Neil in Teenage Mutant Ninja Turtles and Speedwagon in Jojo's Bizarre Adventure.
About Karen Strassman
Karen Strassman is an on-camera actress, VO artist, & dialect coach.
She's worked in nearly every aspect of VO. Some popular credits: RESIDENT EVIL 2, CODE GEASS, PERSONA, HUNTERXHUNTER, MORTAL KOMBAT, FIRE EMBLEM, DEAD OR ALIVE, STREET FIGHTER, SONIC, BLEACH, HELLSING, KILL LA KILL, MONSTER HUNTER, LEAGUE OF LEGENDS, WOLFENSTEIN II, WORLD OF WARCRAFT, K-ON!, LUCKY STAR, ROZEN MAIDEN, MADOKA MAGICA, FALLOUT VEGAS, SUBWAY SURFERS, CALL OF DUTY…
On-camera credits include: PREACHER, BOSCH, SILICON VALLEY, S.W.A.T., CRIMINAL MINDS, WORKAHOLICS, PRIVATE PRACTICE, WEEDS, I SPIT ON YOUR GRAVE…
About Frank Todaro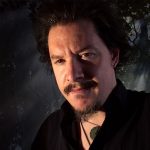 Frank Todaro is a voice actor, actor, and emcee of live events, best known for playing the characters Starscream, Sludge, Trypticon, and Longhaul in Transformers: The Prime Wars Trilogy and other media. He is also the host of several award-winning radio programs about science and spooky stuff.
Some recent Anime work includes Chudelkin in Sword Art Online. Host Ebihara in Mob Psycho, Tamami Kobayashi in Jo Jo's Bizzare Adventure, Beloukas in The Rising of the Shield Hero, Gun Toting Ant, Hollow and Kanjiru in the Hunter X Hunter franchise, Rakshas and Bonebeard in Berserk,  and several characters in Megalobox, Hero Mask, Konosuba, Gundam: Build Divers, Granblue Fantasy, and features including Laws of the Universe Part 1.
In recent video games, he is the voice of Reyson and Greil in Fire Emblem: Heroes, all the Tywom aliens in Star Control: Origins, Eli in Unavowed, and several characters in Fist of the North Star.  He can also be heard in several current animated series including RBUK, YooHoo to the Rescue and feature film The Ladybug.
About Abby Trott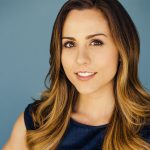 Abby Trott is an actor/singer from Attleboro, Massachusetts. She has lived and worked in Tokyo and New York City, and is currently based in Los Angeles.
Abby is perhaps best known for portraying Ivy in Netflix's Carmen Sandiego, Windblade in the Transformers: Prime Wars Trilogy, and singing the English version of "Lifelight," the theme for Nintendo's Super Smash Bros. Ultimate. Some of her roles in anime include Mezato Ichi in Mob Psycho 100, Machi in Hunter X Hunter, and Veronica Liones in Seven Deadly Sins.
When she isn't talking, singing, or screaming into a microphone, Abby likes to spend her time playing shakuhachi (Japanese flute), or whatever other instruments she can find.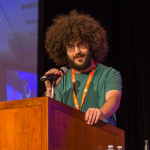 About Jeff Burns
Jeff Burns has a deep love for anything animated; when he learned about the voices behind the characters, he knew he had to get into voice acting. Recent credits have included Mobile Suit Gundam: Iron-Blooded Orphans, Sword Art Online: Ordinal Scale, Toradora and others. Jeff also has a deep appreciation for cons, and over the last 5 years began moderating panels, including his signature panel, Chillin' With Voice Actors, an event that gathers actors and has them read from an unprepared script. Jeff is also known for having a bangin' afro, which may be a server for all his encyclopedic info.
---
Anime Expo 2019  will run from July 4 through July 7 at the Los Angeles Convention Center, with Pre-Show Night on July 3, 2019.
For more information about attending AX, check out our How to Attend guide.
Download our mobile app to stay up-to-date on announcements!