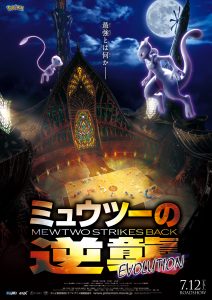 We're excited to announce an exclusive screening of the 22nd film in the Pokémon franchise, "Pokémon: Mewtwo Strikes Back—Evolution," to be held at Anime Expo 2019!
Joining the event for their first overseas convention appearances are directors Kunihiko Yuyama and Motonori Sakakibara. Additionally, voice actress/singer Rica Matsumoto (Ash) will participate in the event! They will also participate in autograph sessions (schedule TBA).
Event Details
Date: Thursday, July 4
Time: 3:30 PM – 5:45 PM
Room: LACC / Main Events (Hall B)
For information about lining up and room entry, please see the Program Room Policies.
Trailer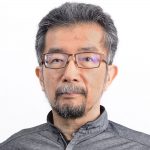 About Kunihiko Yuyama
Kunihiko Yuyama is best known for his work on the Pokémon series, having directed 21 films so far, from Pokémon: The First Movie to the upcoming Pokémon: Mewtwo Strikes Back—Evolution. His other works include Magical Princess Minky Momo and The Three Musketeers Anime. Yuyama is also the general director of the Pokémon animated television series.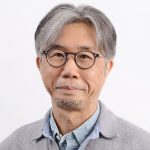 About Motonori Sakakibara
Motonori Sakakibara co-directed Pokémon: Mewtwo Strikes Back—Evolution, overseeing the CGI for the film. Sakakibara also co-directed Rudolf the Black Cat (2016) with Kunihiko Yuyama. In addition, he directed BBC's Tinpo series (2019) and Pac-Man and the Ghostly Adventures (2013), and co-directed Final Fantasy: The Spirits Within (2001).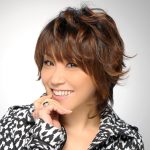 About Rica Matsumoto
Japanese voice actor, actor, and singer Rica Matsumoto has played Ash, the main character of the Pokémon the Series, since 1997. She is also the singer of many of the theme songs for the series. Her fifth single, Mezase Pokémon Master, which includes songs from the first season of Pokémon the Series, is the best-selling single ever released by a voice actor, having sold over 1 million copies in Japan. Additionally, she has appeared in various stage plays such as The Wizard of Oz.
©Nintendo・Creatures・GAME FREAK・TV Tokyo・ShoPro・JR Kikaku ©Pokémon ©2019 ピカチュウプロジェクト
---
Anime Expo 2019  will run from July 4 through July 7 at the Los Angeles Convention Center, with Pre-Show Night on July 3, 2019.
For more information about attending AX, check out our How to Attend guide.
Download our mobile app to stay up-to-date on announcements!