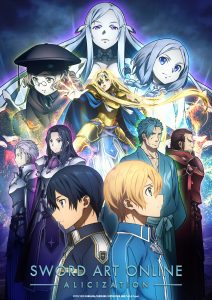 We're excited to welcome Sword Art Online Alicization director Manabu Ono and character designer/chief animation director Shingo Adachi as Guests of Honor to Anime Expo 2019! They will be participating in a special Sword Art Online Alicization panel event, where they will be joined during the panel by Cherami Leigh (Asuna), Bryce Papenbrook (Kirito), and Alex Von David (Voice Director & ADR Script Writer).
Ono and Adachi will also be participating in autograph sessions (schedule info TBA).
Event Details
Panel Name: Sword Art Online Alicization Special Event
Panel Description: Aniplex of America welcomes special guests director Manabu Ono and character designer Shingo Adachi for the Sword Art Online Alicization Special Event at Anime Expo! Join us for a very special talk as we look back at the first half of Alicization ahead of War of Underworld in October!
Date: Saturday, July 6
Time: 4:00 – 5:30 PM
Room: Live Programming 1 / Petree Hall
For information about lining up and room entry, please see the Program Room Policies
About Manabu Ono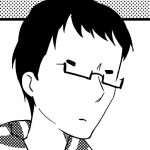 Manabu Ono is an Animation Director, who is currently serving as the director of Sword Art Online Alicization. His notable titles include Saki, A Channel, Horizon in the Middle of Nowhere, The irregular at magic high school (2014), and The Asterisk War (2015).
About Shingo Adachi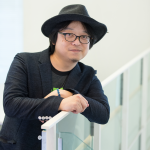 Shingo Adachi graduated from Osaka University of Arts. Since debuting as a Character Designer on Megaman EXE+, he received much acclaim serving as the Character Designer and Chief Animation Director for popular titles such as WORKING!! (Season 1 – 3), the Sword Art Online series and Galilei Donna. He has also handled the storyboard for Megaman EXE BEAST+, Kyo no Gononi OP and Fractal.
---
Anime Expo 2019  will run from July 4 through July 7 at the Los Angeles Convention Center, with Pre-Show Night on July 3, 2019.
For more information about attending AX, check out our How to Attend guide.
Download our mobile app to stay up-to-date on announcements!