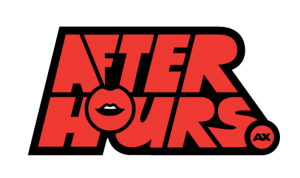 After Hours is an intimate and eclectic evening experience featuring dance, burlesque, interactive games, and more!
Join our talented performers for an evening of games, drinks, glamour, and entertainment! Plus, every guest receives a complimentary uchiwa fan to participate in the show!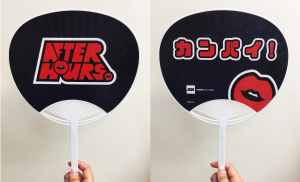 After Hours (+21 only)
Price:  $30
ShowtimeA

Pre-Show Night (July 3): 8:00 pm / 10:30 pm
July 4-6: 6:00 PM / 8:30 PM / 11:00 PM
21+ only; must have a ticket plus a badge and a valid government photo ID with date of birth for entry. Check-in begins 30 mins prior to the show. Security will be conducting ID check prior to check-in at the door. Doors close promptly when the show starts, no late entry allowed. No refunds, no exchanges, all sales are final. 4 ticket limit per order.
Meet the Performers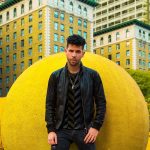 Steven D'Onofrio
Steven D'Onofrio is a comedian from New York who emerged from the world of anime and gaming. He is quickly becoming the go-to host and emcee at pop culture, anime and gaming conventions. His high energy, quick wit and vast knowledge of all things anime & games instantly electrifies any event, whether it's a Cosplay Contest, Game Show or one of his own live shows. Steven works hand in hand with The True Colors United to help raise money and spread awareness to end LGBTQ youth homelessness.
STEVEN also happens to sound JUST like Iago from Aladdin when he shouts. so if anything, there's that.
Instagram: @stevenlovesBoA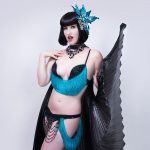 Lady Mekaella
Lady Mekaella, known as the Fangirl With Fangirls & Floridas Naked Nerd, is a multi-award winning travelling Nerdlesque, Burlesque, & Fire entertainer with 15+ years experience in performing arts and cosplay. She is also the founder of FL cosplay volunteer group United Universes, an organization for child services fundraising & costumed hospital visits. As an intersectional feminist, she is also involved in activism/education on body positivity, sex workers rights, sex education, & equality in arts & cosplay communities. You may recognize her from her viral Nerdlesque videos as Anastasia, Stiltwalking Groot, #everybodyisanerdlesquebody & more!
Instagram: @ladymekaella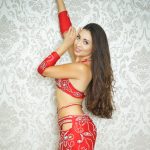 Marcella Raya
Marcella is honored to showcase the spirit of anime through her joy of dance in After Hours 2019.  Marcella is a professional belly dancer, samba dancer, theater actress, and magician's assistant.  She has graced the stages of Southern California, toured on the east coast with Festifun the Musical, performed in the Love and Peace Festival in Cairo, Egypt, and danced with Mangueira samba school for Carnaval in Rio de Janeiro, Brazil.  Marcella was also a featured samba dancer on NCIS, belly danced on the Shahs of Sunset television show, as well as on Martha and Snoop's Potluck Dinner Party.  She recently danced for a commercial for America's Got Talent.  Stay tuned!  As a returning artist, she is excited to debut new material and some familiar acts to this year's After Hours!
Instagram: @marcellaraya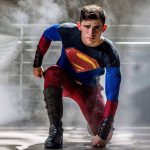 Ty
Tyler (Ty) Nelson is a North Carolina native that has been dancing and living in LA for five years. He is a professional dancer signed with Clear Talent Group experienced in hop-hop, krump, breaking, animation as well as contemporary and jazz. On the down-time, Ty enjoys streaming on twitch where you can catch him dancing and playing video games with his "some_family". Ty's work includes competing on So Think You Can Dance season tweleve making it to vegas week, touring in China with Academy of Villians, being a national titleholder as a soloist, and duet champion and much more! His love for Anime came from growing up watching Dragonball Z and Naurto. Ty was introduced to cosplay only three years ago but enjoys the community it creates between all people.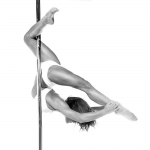 Pole Cadet
Lizzy Castilla (Pole Cadet) is a performing artist, born and raised in Miami, Florida and is currently living in Los Angeles, California.
She has over 13 years of experience in dance and other performance arts. Her specialities include movement & mindfulness in: ballet, ballroom dancing, Yoga, hand balancing, contortion and aerial Pole. Lizzy was able to use her dance abilities and adapt them to her studies of Pole. In 2016 she entered the Southern Regional Pole Competition….where she placed 2nd. Her interest in Yoga was sparked by her physical abilities, and what she discovered in return was beyond what she could have predicted. Yoga opened up an ocean of creativity and freedom for her. She also performs worldwide with Flaunt GoGo Entertainment.
Lizzy aims to help others connect with their potential . "My mission is to share what I have learned through my extensive studies and experiences in the hope that it will pave the way for others as they find their own unique path."
---
Anime Expo 2019  will run from July 4 through July 7 at the Los Angeles Convention Center, with Pre-Show Night on July 3, 2019.
For more information about attending AX, check out our How to Attend guide.
Download our mobile app to stay up-to-date on announcements!