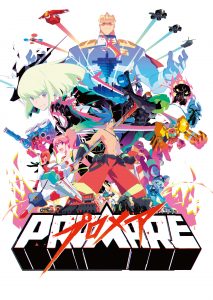 We are excited to welcome Studio TRIGGER's Hiroyuki Imaishi as a Guest of Honor for Anime Expo 2019!
Creative director, Hiromi Wakabayashi, and character designer, Shigeto Koyama, will also join Imaishi at Anime Expo 2019!
Join Studio TRIGGER for a post-film discussion on their first feature film, PROMARE, as well as an announcement of Studio TRIGGER's next project.
GKIDS, the acclaimed producer and distributor of animation for adult and family audiences, will be distributing PROMARE to North American audiences and will release the film theatrically in both Japanese and an all-new English language version in September 2019
They will also do autograph signings throughout the weekend (schedule TBA).
Event Details
Date: Friday, July 5
Time: 5:30 PM – 8:30 PM
Room: LACC / Main Events (Hall B)
For information about lining up and room entry, please see the Program Room Policies. Subject to change. Please check the AX website and social media for updates.
Trailer

Synopsis:
The first feature-length film from the acclaimed Studio TRIGGER, creators of the hit series KILL la KILL and Little Witch Academia, and director Hiroyuki Imaishi (GURREN LAGANN, KILL la KILL), Promare uses a bold cel-shaded visual style to tell a blistering action-adventure story, and is the spiritual successor to many of director Imaishi's former works.
Thirty years have passed since the appearance of Burnish, a race of flame-wielding mutant beings, who destroyed half of the world with fire. When a new group of aggressive mutants calling themselves "Mad Burnish" appears, the epic battle between Galo Thymos, a new member of the anti-Burnish rescue team "Burning Rescue," and Lio Fotia, the leader of "Mad Burnish" begins.
About Hiroyuki Imaishi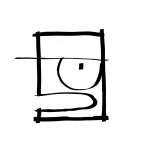 Hiroyuki Imaishi, the acclaimed animation director and co-founder of Studio TRIGGER, began his career at the historic Studio GAINAX (FLCL, GURREN LAGANN), making his industry debut on the critically acclaimed anime series Neon Genesis Evangelion. Imaishi went on to work on a variety of hit titles at GAINAX, and in 2007 made his directorial debut on the massively popular and award-winning series GURREN LAGANN. In 2011, Imaishi left GAINAX to establish Studio TRIGGER, and directed TRIGGER's debut series, the critically acclaimed KILL la KILL. Continuing in his dynamic high-octane animation style, Imaishi, along with his core creative team, went on to direct the first feature film from Studio TRIGGER, PROMARE – a spiritual successor to his work on these former titles.
About Hiromi Wakabayashi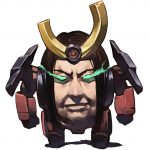 Formerly staff at the prolific Studio GAINAX, Hiromi Wakabayashi has worked in a variety of roles on GAINAX's greatest works, including Gurren Lagann and Panty&Stocking with Garterbelt. Since 2011, Wakabayashi joined Studio TRIGGER, and has been involved in a variety of roles in several works with director Hiroyuki Imaishi, including scripting the 4th episode, directing the 2nd ending sequence, and overseeing the design team for Kill la Kill as the series' creative producer. He has additionally been involved in Studio TRIGGER works, including the hit series Little Witch Academia, and Inferno Cop. Most recently, he has served as the Creative Director for Studio TRIGGER's latest works, Space Patrol Luluco and PROMARE.
About Shigeto Koyama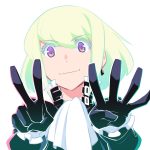 Designer Shigeto Koyama began his career working on the series Diebuster with the historic Studio GAINAX, and went on to take part as a designer in a variety of projects under the direction of Hiroyuki Imaishi. Some of these titles include GURREN LAGANN, Panty & Stocking with Garterbelt, KILL la KILL, and Space Patrol Luluco.
Shigeto Koyama returns once again with TRIGGER's latest release PROMARE as character/mechanical design and supervises the color and visual aspect of the entire project.
---
Anime Expo 2019  will run from July 4 through July 7 at the Los Angeles Convention Center, with Pre-Show Night on July 3, 2019.
For more information about attending AX, check out our How to Attend guide.
Download our mobile app to stay up-to-date on announcements!