We're excited to welcome Nihon Falcom President Toshihiro Kondo to Anime Expo 2019 as a Guest of Honor! He will be participating in panels and autograph sessions (schedule info TBA).
Event Details
Panel Name: Toshihiro Kondo, From Fan to President
Panel Description: In his youth, Mr. Kondo applied to work at, Nihon Falcom, initially in their financial department, but ended up working in their web services team due to a Falcom Fansite he had created. See how he grew to have a big hand in writing and producing their beloved game series like The Legend of Heroes and Trails in the Sky, and how he rose to become the president for Nihon Falcom!
Time: 4:30 PM – 5:30 PM
Room: Live Programming 5 / 404AB
Panel Name: Behind the Scenes with Trails of Cold Steel III
Panel Description: Take a look behind the scenes into the development process for The Legend of Heroes: Trails of Cold Steel III with the President of Nihon Falcom and the co-creator of the Trails of Cold Steel series, Toshihiro Kondo! Get an exclusive peek at just a little of all the work that goes into the development of this great title and see some English game play in action!
Time: 11:30 AM – 12:30 PM
Room: Live Programming 5 / 404AB
About Toshihiro Kondo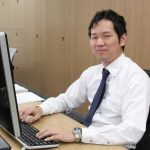 An avid Falcom fan since his youth, he joined Nihon Falcom in 1998 and after working within several divisions, he eventually became president in 2007. Since then Toshihiro Kondo has produced and directed many of their beloved titles, like The Legend of Heroes and Ys series. To this day he continues to lead all aspects of production, and is a prime example of turning one's passion into a career that spreads the spirit of Japanese gaming with fans all over the world.
---
Anime Expo 2019  will run from July 4 through July 7 at the Los Angeles Convention Center, with Pre-Show Night on July 3, 2019.
For more information about attending AX, check out our How to Attend guide.
Download our mobile app to stay up-to-date on announcements!