Crunchyroll is teaming up with Anime Expo to bring an immersive activities space to the event – Crunchyroll HQ!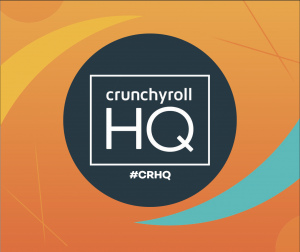 Stop by Crunchyroll HQ at The Novo (located next to Anime Expo in LA Live, near SmashBurger & Katsuya) for an experience unlike one you will find at other conventions. Be transported to a world filled with photo ops, prizes, free stuff, games, and more!

Step into some of your favorite anime series including Black Clover, That Time I Got Reincarnated as a Slime, The Rising of the Shield Hero, and many more!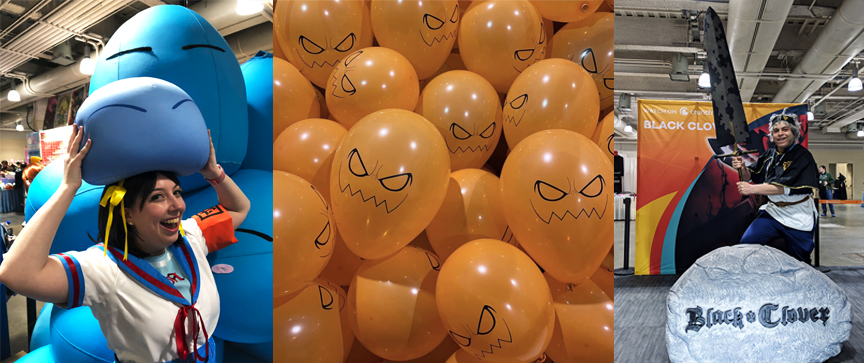 Here are just some of the activities you could take part in…
Black Clover Photo Op
Ever wanted to be a wizard like no one ever was? Summon up, summon up, summon up those sweet magic skills? Well, we didn't get a letter with an owl so it's time to learn our anti-magic with Black Clover! Get your grimoire ready for battle and welcome to the Black Bulls! Now's your chance to strike a pose with Asta's anti-magic sword and grimoire, wearing one of our Black Bulls robes.
Tower of Slime
The Tower of Slime is rolling across the states (and taking its sweet time)! Live your best slife and take a pic with a towering blob of slimes!
Shield Hero Training Room
Are you ready to be a hero? Well grab your shield and test your skills to level up in the Shield Hero Training Room. Brave rising heroes will get a chance to pop balloon monsters with their very own legendary shield! The pressure is on since you'll only have limited time to battle some balloon monsters. Get ready for the level grind of your life!
We have a lot more special surprises for attendees both day and night!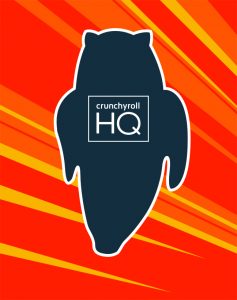 Hours of Operation:
Thursday: 2 pm – 10 pm
Friday: 10 am – 10 pm
Saturday:10 am – 6 pm
Free entry to all AX badge holders. Space is limited, please arrive early. Entrance to Crunchyroll HQ can be found next at the outdoor stairs at the main entrance of The Novo. ADA attendees may enter off Figueroa St.
---
Anime Expo 2019  will run from July 4 through July 7 at the Los Angeles Convention Center, with Pre-Show Night on July 3, 2019.
For more information about attending AX, check out our How to Attend guide.
Download our mobile app to stay up-to-date on announcements!