We're excited to welcome game director/writer Kotaro Uchikoshi and character designer/illustrator Yusuke Kozaki as Guests of Honor to Anime Expo 2019! This will be Uchikoshi's third time returning to AX (2016 and 2018 previously) and Kozaki's first time attending! They'll be giving a behind-the-scenes look at Spike Chunsoft's upcoming game AI: THE SOMNIUM FILES!
Director/producer Fuyuki Hayashi and character designer RIUICHI will also be making industry appearances to speak about the upcoming game CRYSTAR! Additionally, internet idol A-set will make an appearance!
All except A-set will participate in panels and autograph sessions (schedule info TBA). Fuyuki Hayashi, RIUICHI, and A-set's appearances are made possible by Spike Chunsoft.
Event Details
Panel Name: Official Spike Chunsoft Panel
Panel Description: Spike Chunsoft unveils its upcoming lineup with special guests CRYSTAR Director/Producer Fuyuki Hayashi and Character Designer RIUICHI!
Date: Thursday, July 4
Time: 10:30 AM – 11:30 AM
Room: Live Programming 3 / 403AB
Panel Name: AI: THE SOMNIUM FILES Community Panel
Panel Description: Join the Spike Chunsoft team for the live premiere of internet idol A-set's weekly video with AI: THE SOMNIUM FILES with Director Kotaro Uchikoshi and a special appearance by the voice cast!
Date: Friday, July 5
Time: 10:00 AM – 11:00 AM
Room: Live Programming 3 / 403AB
Panel Name: AI: THE SOMNIUM FILES Panel with Uchikoshi and Kozaki
Panel Description:  Zero Escape series Director Kotaro Uchikoshi and Fire Emblem series Character Designer Yusuke Kozaki have teamed up for the most anticipated adventure game of the year! Go behind the scenes of Spike Chunsoft's AI: THE SOMNIUM FILES.
Date: Saturday, July 6
Time: 10:00 AM – 11:00 AM
Room: Live Programming 2 / JW Marriott Platinum Ballroom
About Kotaro Uchikoshi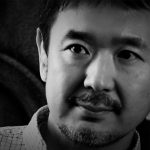 Director and scenario writer at Too Kyo Games returning to Anime Expo to promote his latest project, Spike Chunsoft's AI: THE SOMNIUM FILES!
His skills (and eccentric creativity) shine in his adventure titles such as the Zero Escape series (including the award-winning Virtue's Last Reward), Punch Line, and Ever17 -the out of infinity-.
He is well known for his unconventional plot twists and offbeat humor and is still keen on crafting many genres, many games, and many stories.
About Yusuke Kozaki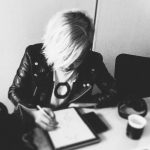 Character Designer and Illustrator. He began his career in 1999 with the creation of an original comic series and quickly gained notoriety creating character designs and illustrations for anime and games.
He is best known for his work on Pokemon GO, the Fire Emblem series, and Netflix's Godzilla Trilogy.
He's attending Anime Expo for the very first time to promote his recent projects, Spike Chunsoft's AI: THE SOMNIUM FILES and TOHO Animation's Human Lost!
About Fuyuki Hayashi
Fuyuki Hayashi directed and produced CRYSTAR, an action RPG featuring tears as a major theme. He makes his appearance at Anime Expo 2019 to express his passion for his first original game title. At his panel session, he will discuss in detail CRYSTAR's unique world and characters, as well as its game mechanic of crying to become stronger.
CRYSTAR is scheduled to release on PS4™ and Steam® (PC) this summer, August 27th, 2019!
About RIUICHI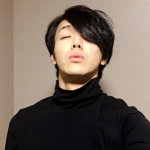 The main character designer for the action game CRYSTAR which releases in North America on August 27th, 2019.
RIUICHI is a motivated and spirited illustrator from Japan. He has worked on many projects, including books, cards, and social games, and this will be his first appearance at an overseas event!
Gothic-themed illustrations are his specialty, which is why he was entrusted with the role of main character designer for CRYSTAR. He is scheduled to perform a live sketch of a character who appears in CRYSTAR during our panel session! Be sure not to miss his intricate yet elegant illustration skills! You can also catch his speed painting videos on YouTube here: https://www.youtube.com/watch?v=cpOPs_c4flU
CRYSTAR is scheduled to release on PS4™ and Steam® (PC) this summer, August 27th, 2019!
About A-set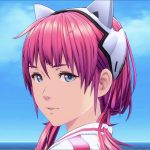 A-set, a.k.a. Tesa, is an internet idol under the entertainment office Lemniscate. She is a cheerful 18-year-old girl from Tokyo, Japan who loves video games. She can sing, dance, and does Let's Play videos in her spare time. She's on a mission to win a Grammy and be Spike Chunsoft's cutest internet idol ever!
Follow her on YouTube: youtube.com/c/LemniscateEnglish
Follow her on Twitter: http://twitter.com/Lemniscate_Aset
---
Anime Expo 2019  will run from July 4 through July 7 at the Los Angeles Convention Center, with Pre-Show Night on July 3, 2019.
For more information about attending AX, check out our How to Attend guide.
Download our mobile app to stay up-to-date on announcements!