We're excited to welcome Kengan Ashura author Yabako Sandrovich and artist Daromeon to Anime Expo 2019!
Their participation at Anime Expo 2019 are made possible by Pony Canyon.
Event Details
Panel Name: Kengan Ashura Special Screening & Talk Show
Panel Description: Introducing the new anime "Kengan Ashura" that will be released on NETFLIX by July 31. The great manga author and artist – Sandrovich Yabako and Daromeon – will be here at AX!! After the screening, you will get the chance to hear the story behind!
Date: Saturday, July 6
Time: 7:00 – 8:30 PM
Room: Live Progamming 2 / JW Marriott Platinum Ballroom
For information about lining up and room entry, please see the Program Room Policies
About Yabako Sandrovich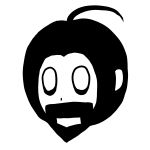 Born in Tottori Prefecture, Sandrovich trained in martial arts from a young age – Shaolin Kung Fu, Karate, Grappling. At first a corporate salaryman, he became an archaeologist and later tried his hand at fishing while also writing a web manga, "Gudo no Kobushi". It was then that an editor reached out and asked him to write for Kengan Ashura – the new manga to be serialized in Shogakukan's Ura Sunday.
About Daromeon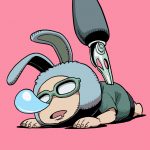 Armed with his experience as manga artist Reiji Yamada's assistant, Daromeon debuted with his "Ketchup Ninja", serialized by Nico Nico Manga. Daromeon was born in Japan (Saitama Prefecture) and raised in the States (New Jersey) from age 5 to 19. His penname Daromeon is a play on Dorameon.
---
Anime Expo 2019  will run from July 4 through July 7 at the Los Angeles Convention Center, with Pre-Show Night on July 3, 2019.
For more information about attending AX, check out our How to Attend guide.
Download our mobile app to stay up-to-date on announcements!