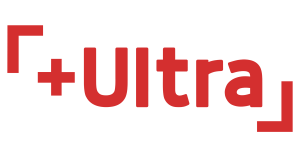 We're pleased to welcome Masahiko Minami, President and Producer at BONES INC., and Yoko Matsuzaki, General Manager of FUJI TV,  to Anime Expo 2019! They will be joined during their panel by WIT Studio guests George Wada, Hiro Kaburagi, Yoshiyuki Sadamoto, and Ryota Kosawa, who will be announcing a brand new project! Plus, all attendees will receive an exclusive giveaway at the end of the panel!
Event Details
Panel Name: World Premiere of FUJI TV's hottest series in "+Ultra" block
Panel Description: "+ULTRA" is a new weekly time slot launched on FUJI TV in October, 2018 dedicated to anime of supreme quality aimed at the fans around the globe. FUJI, in collaboration with Japan's most renowned studios, delivers the world in partnership with NETFLIX, anime series with stunning concepts and visuals that are never seen before. In this panel, FUJI will premiere trailers of the upcoming series of "+ULTRA" together with top-notch producers on stage talking about their series and show a full episode of its fresh series including "Carole and Tuesday", the latest work of the legendary director, Shinichiro Watanabe!
Date: Saturday, July 6
Time: 4:30 PM – 6:30 PM
Room: Live Programming 4 / 411
For information about lining up and room entry, please see the Program Room Policies
About Masahiko Minami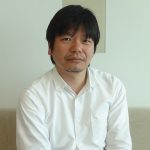 Masahiko Minami started his career as a part of the Sunrise Inc. production team, where he worked to produce titles such as The Vision of Escaflowne and Cowboy Bebop. In 1998 he left Sunrise Inc. and formed BONES INC. with the animators Hiroshi Osaka and Toshiro Kawamoto. The principle aim of the studio was to create animation that put care into the animator's ability to give characters movement. With BONES he has produced numerous titles including, Cowboy Bebop: The Movie, Fullmetal Alchemist, Eureka Seven, Sword of the Stranger, and Space Dandy. He is currently working with Director Shinichiro Watanabe on the original series Carole & Tuesday, airing in Japan as of 2019.
About Yoko Matsuzaki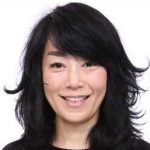 She has produced a wide range of entertainment content from events to drama and reality programs.
In terms of anime, she's produced "Sazae-san", the Guinness-certified longest running series, "ONE PIECE" and many others.
Taking advantage of her experience, she has then produced the unconventional event where people can take a real cruise on the ship "Going Merry" from "ONE PIECE".
She was also involved in the launch of noitaminA, Fuji TV's symbolic anime block showcasing the hit series, "PSYCHO-PASS" and "Kabaneri of the Iron Fortress".
After inaugurated as general manager, she has worked on high quality animated feature films as well as launching the new late night anime slot "+Ultra" showcasing "INGRESS THE ANIMATION"and "revisions".
---
Anime Expo 2019  will run from July 4 through July 7 at the Los Angeles Convention Center, with Pre-Show Night on July 3, 2019.
For more information about attending AX, check out our How to Attend guide.
Download our mobile app to stay up-to-date on announcements!