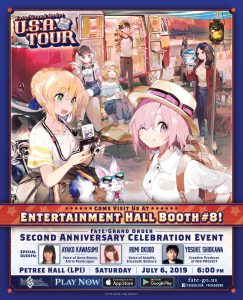 We're excited to welcome Ayako Kawasumi, Yosuke Shiokawa, and Rumi Okubo to Anime Expo 2019! Join them in celebrating the second anniversary of Fate/Grand Order in this spectacular event! Plus, don't forget to visit the Fate/Grand Order USA Tour booth, which will be in Entertainment Hall!
Their participation in Anime Expo 2019 is made possible by Aniplex.
Event Details
Panel Name: Fate/Grand Order Second Anniversary Celebration Event
Panel Description: The FGO USA Tour touches down on Anime Expo for its biggest celebration ever! Rayshift to Petree Hall to celebrate 2 years of the English version of Fate/Grand Order with special guests, raffle prizes, and more!
Date: Saturday, July 6
Time: 6:00 PM – 7:30 PM
Room: Live Programming 1 / Petree Hall
For information about lining up and room entry, please see the Program Room Policies
About Ayako Kawasumi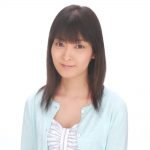 An accomplished voice actress, pianist, and singer, Ayako Kawasumi has lent her talents to some of anime's most popular series, including her role as the iconic Saber in the Fate series, which has gained her a worldwide fan base. Ms. Kawasumi returns to Anime Expo to celebrate the second anniversary of the smash hit mobile game Fate/Grand Order, where she is the voice of Anne Bonny and many variations of Altria Pendragon.
About Yosuke Shiokawa
In 2000, Mr. Shiokawa started his career at Square (currently Square Enix) and joined SQUARE ENIX, INC. (North America) in 2009. Prior to his current position at DELiGHTWORKS Inc., Mr. Shiokawa also worked for Square Enix Holdings Co., Ltd.'s Tokyo RPG Factory.  His storied career include working on some very notable video game series which include Kingdom Hearts, DISSIDIA FINAL FANTASY, and Project Setsuna. As a Creative Producer for the FGO Project, Mr. Shiokawa revolutionized the mobile game industry as a key member in the planning, development, and operations of Fate/Grand Order.
About Rumi Okubo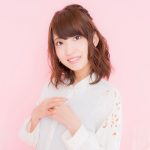 Rumi Okubo is a voice actress who has accomplished so much in her young career. She has been involved in many high profile projects including Fate/Apocrypha, Puella Magi Madoka Magica, Magi: The Kingdom of Magic and Magi: The Labyrinth of Magic. Ms. Kubo was also awarded the Best Newcomer Award in 2013 at the 7th Annual Seiyu Awards. She is beloved by fans around the world as the voice Elisabeth Báthory and Astolfo in the hit mobile game, Fate/Grand Order.
---
Anime Expo 2019  will run from July 4 through July 7 at the Los Angeles Convention Center, with Pre-Show Night on July 3, 2019.
For more information about attending AX, check out our How to Attend guide.
Download our mobile app to stay up-to-date on announcements!