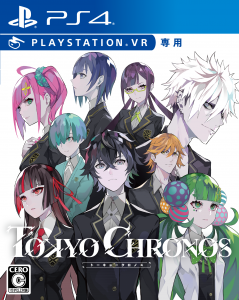 We're excited to welcome director Haruki Kashiwakura to Anime Expo 2019! He is the director of the upcoming TOKYO CHRONOS VR visual novel and will be talking about this exciting new project!
Panel Information:
Panel Name: Dive into the World of VR Anime! VR Mystery Visual
Panel Description: "TOKYO CHRONOS" is a VR visual novel project by leading Japanese anime creators. The project team includes Kazuma Miki, the producer of Sword Art Online. With crowdfunding projects all over the world, the team has raised more than US$150,000 from 1,662 backers.
Date: Sunday, July 7
Time: 1:30 PM – 2:30 PM
Room: Live Programming 3 / 408AB
For information about lining up and room entry, please see the Program Room Policies.
About Haruki Kashiwakura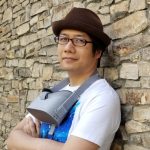 Haruki Kashiwakura, born in 1982, is a Japanese Anime and Game Director. He has been the 3DCG Animator/Director for anime like Bokurano, Blassreiter, and Garo: Guren no Tsuki. His most renowned work is Expelled from Paradise, which he participated in as the Motion Director. He is currently the director of TOKYO CHRONOS. TOKYO CHRONOS is a VR Visual Novel project by leading Japanese anime creators. Its crowdfunding projects raised more than US$150,000 from 1,662 backers all over the world.
---
Anime Expo 2019  will run from July 4 through July 7 at the Los Angeles Convention Center, with Pre-Show Night on July 3, 2019.
For more information about attending AX, check out our How to Attend guide.
Download our mobile app to stay up-to-date on announcements!