The holiday season is upon us! As the last few days of 2019 tick away, we've been so excited to show off the next installment in our year-round Artist Collaboration Project. Here to bring holiday cheer, our Winter 2019 features artwork created by Birdstonshire!
In our sunny hometown of Los Angeles, winter looks pretty unique! Sometimes the temperatures stay warm, but that doesn't dampen our holiday spirits! In fact, it makes the perfect opportunity for holiday shopping while the malls are filled with twinkling lights and beautiful decorations! Birdstonshire's art shows our mascot MAX in her cutest winter outfit, busy shopping away for the perfect gifts for all her friends!
See the full piece below, and make sure to check it out on our Twitter, Facebook, and Instagram!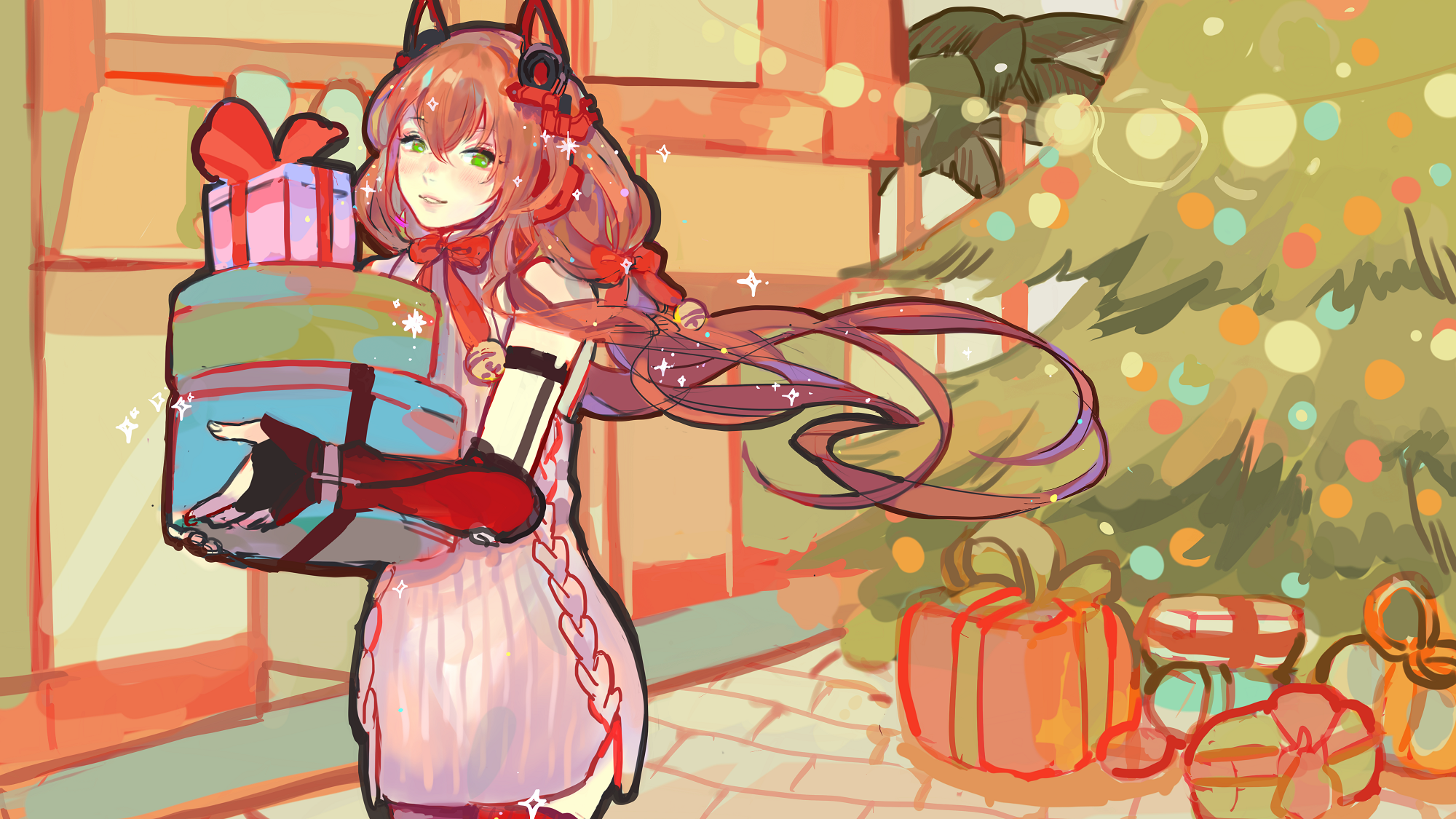 Interview with the Artist
How did you get into anime?
Growing up, anime has always been pretty big in China, but I think my very first true anime experience was getting a copy of Yu Yu Hakusho from a book fair in middle school.
When did you first attend Anime Expo?
I attended as a volunteer in 2008, time sure flies!
When did you first participate in Artist Alley at AX? 
My first year tabling was 2014. Back then I had just 5 prints and filled up barely 1/3 of a table, woah!
What do you love about Anime Expo?
I love the diversity! AX is the only con I have been to that hosts so many different types of anime fans. Plus everyone comes to AX so I get to see all my friends and that's pretty cool 🙂
About Birdstonshire
Kay is an artist based in sunny LA. Her favorite activities include exploring the city and beyond with friends, eating interesting food, napping, and bothering small animals. She draws inspiration from her childhood in Beijing and her love of nature.
Find Birdstonshire in Artist Alley!
To learn more, visit https://www.instagram.com/birdstonshire
---
Anime Expo 2020 will run from July 2 through July 5 at the Los Angeles Convention Center.
For more information about attending AX, check out our How to Attend guide.