We're excited to announce that the world premiere screening of upcoming TV anime series GIBIATE will take place at Anime Expo 2020!
GIBIATE is a global IP development project featuring original character design by internationally-renowned Yoshitaka Amano  (known for his work for the "Final Fantasy" series) and story by Ryo Aoki, who is also GIBIATE's scriptwriter and executive producer.

We're pleased to welcome back Yoshitaka Amano as a Guest of Honor to Anime Expo 2020. Amano will participate in the GIBIATE premiere and panel discussion, along with Ryo Aoki. He will also hold autograph sessions throughout the weekend, as well as contribute items to our Charity Auction.
In addition, world-famous shamisenist musicians Yoshida Brothers will join as Guests of Honor to perform the opening of GIBIATE live as part of the world premiere event as well as host a mini-concert during Anime Expo.
Stay tuned with GIBIATE, the highlight at Anime Expo 2020!
Schedule details TBA.
Main Characters (from left): Kanzaki Sensui, Sanada Kenroku, Kathleen Funada, Onikura Yukinojyo
Watch the latest trailer of TV Anime Series GIBIATE!
About Yoshitaka Amano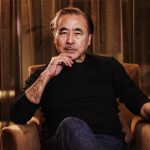 Yoshitaka Amano is a legendary Japanese artist, illustrator, and character designer. He joined Tatsunoko Production at the age of 15, where he provided character design for anime titles such as Time Bokan and Science Ninja Team Gatchaman. After becoming a freelance artist, he took charge of illustrations for the Final Fantasy series, which made him internationally popular. With his delicate and fantastic art style, Yoshitaka Amano is highly reputed across the globe and an inspiration to many successful creators. In the late 1990s,  Amano started to focus on works of fine art, holding solo exhibitions in France, the United States, Germany, and many other regions.
About Yoshida Brothers
Yoshida Brothers, the foremost figure among Japanese shamisenist musicians. The brothers came to fame through the Tsugaru-shamisen National Competition and released their debut album Ibuki in 1999. They have released 13 albums and other works so far. Since their official debut in the U.S. in 2003, they have participated in music projects and collaborations with various artists around the world including MONKEY MAJIK, DAISHI DANCE, Momoiro Clover Z, EXILE, Takao Osawa, and more. They have also expanded their individual activities as solo artists and broken through the traditional boundary of music, which has made them highly anticipated by the world.
About Ryo Aoki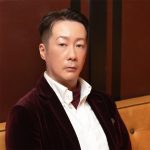 Ryo Aoki is the original scriptwriter and executive producer of GIBIATE. He is responsible for handling the story, assembling the creative team, and acting as the chairman of the production committee.
Since 1992, he has been involved in producing TV program business for Nippon Television Network. Later, after working for Sony Computer Entertainment, he became a manga scriptwriter in 1999. He has been writing for Big Comic Spirits, Shonen Sunday, Young Sunday, and many publications.
Aoki was the supervisor of the animated project for a popular video game Girl Friend Beta. He was in charge of the production and original story for the anime ENDRIDE, which featured character designed by Nobuhiro Watsuki of Rurouni Kenshin and Kazushi Hagiwara of BASTARD!!. Aoki has produced many collaboration projects between social games and anime works as well.
© YOSHITAKA AMANO
© GIBIATE PROJECT PRODUCTION COMMITTEE
---
Anime Expo 2020 will run from July 2 through July 5 at the Los Angeles Convention Center.
For more information about attending AX, check out our How to Attend guide.