We are excited to welcome Echow, Jihatsu, Kaye Cosplay, Nomes Cosplay, Nyanbifairy, Phil Mizuno, Project NAUTILUS, and VEGA Cosplay to Anime Expo 2020 as Cosplay Senpai!
Anime Expo's Cosplay Senpai Program began in 2014 as a way to promote the message that anyone and everyone can cosplay—no matter your size, gender, age, religion, shape, color, or nationality. Cosplay is all about having fun!
This year, we're so excited to welcome cosplayers from different regions around the world to show that the love of cosplay and Japanese pop culture transcends all borders. Our 2020 roster represents 6 different regions around the world, and all of our Senpai are looking forward to sharing their stories and passion for cosplay with you!
The Cosplay Senpai will be available to discuss their knowledge of performance, craft, makeup, wig styling, photography, and their local cosplay communities. You can find our Cosplay Senpai in the Entertainment Hall every day of AX 2020!
About Echow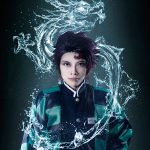 An Indonesian cosplayer who started in 2006, Echow loves to make armor costumes from her favorite games and anime, as well as create exciting and unique stage performances. Some of her achievements in cosplay include being the Indonesian representative for World Cosplay Summit (WCS), and a finalist for Crown Championship of Cosplay at Chicago Comicon and Polymanga Global Easter Cosplay Competition in Switzerland. She has been invited as a judge to cosplay events around the world such as Japan Expo in France, Animecon in the Netherlands, Mindanao Cosplay Summit in the Philippines, and so many more. Her dream is to travel around the world to meet new friends through the power of cosplay.
About Jihatsu
Jihatsu has been cosplaying since 2011. He is self-taught, having learned everything about props, armor, wig styling and make-up on his own. He has had the privilege to guest in Midwest at conventions like Naka-Kon and is growing his guesting portfolio with conventions like New York Comic Con and Holiday Matsuri. He is a frequent panelist and workshop host, focusing on cosplay community talks, custom styling culture to cosplay, and workshops on dreadlock wig styling for beginners. With his belief that cosplay can be a hobby for everyone, his goal is to motivate everyone to try it and remind us that cosplay is all about what you make of it.
About Kaye Cosplay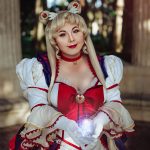 Kaye Cosplay is an award-winning cosplayer and costuming professional for Walt Disney World Parks and Resorts. Since 2005, she has won numerous cosplay competition titles including representing the United States for the International Cosplay League in 2017. Many who follow her work have come to know Kaye for her craftsmanship, skill, technicality, and precision in sewing. As a plus-sized woman, Kaye Cosplay confidently showcases that anyBODY can cosplay the characters that they love.
About Nomes Cosplay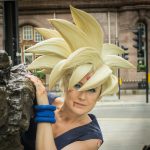 Nomes is a cosplay veteran of 10 years from the United Kingdom (UK).
A passion for performing led her to International contests; most recently Nomes represented the UK at the World Cosplay Summit 2018 and will compete at the Clara Cow's Cosplay Cup finals in 2020. She finished 4th in the Arda Iron wig contest in 2015 and has been running her own wig commission business since 2016.
Her goal is to share knowledge, which she does through creating text, picture and video tutorials as well as starting cosplay-related social and historical discussions.
Travelling to contests and meeting cosplayers from different countries has gifted her with a diverse friendship circle of humans brought together through a shared love for cartoon heroes.
About Nyanbifairy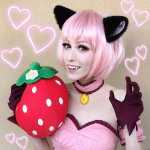 Nyanbifairy has been creating cosplays for 13 years and counting. Their costumes range from 90's and early 2000's classics to the newest and trendiest series. Their passion for all things anime and video games started in early childhood and has only flourished throughout the years. They have participated in masquerades, idol competitions, and have been featured on KTLA News, Cosmode, and Cosplay Realm magazines.
Whether it's sewing, crafting props, or styling wigs, Nyanbifairy is always up for a challenge and loves to learn new skills and techniques with every costume they create. They have even combined their love for anime and games into their self-owned hair business, ★KiRa KiRa Cuts 'n Color★ where they specialize in bringing 2D hair to life while also providing a safe space for LGBTQA+ folks and anime fans to truly express themselves in.
Nyanbifairy's ultimate goal is to encourage and inspire people to be their authentic selves and live out their cosplay and hair dreams.
About Phil Mizuno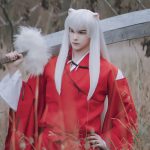 Phil Mizuno is a Canadian cosplayer who followed his heart and is pursuing his passion of cosplay to help inspire others.  He has been cosplaying for 5 years, and creates his beautiful costumes in Toronto, Ontario (Canada).
Throughout 2018 and 2019, he has had the privilege to be a cosplay guest at over 60 different international conventions.
He has been a judge for the most renowned cosplay competitions in the world, which include qualifiers for the World Cosplay Summit, Cosplay World Masters, EuroCosplay Championship, and European Cosplay Gathering.
Using cosplay as a vehicle, he hopes to help others become more confident and comfortable with who they are.
About Project NAUTILUS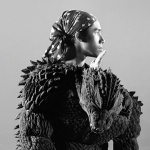 Sean Sumagaysay is a Puerto Rican-Filipino cosplayer and fabricator. With Godzilla and Tokusatsu as his specialty, he is both a World Cosplay Summit 2017 Finalist and Alumni. Since then, he has attended the annual G-FEST in Chicago as a panelist as well as a costume judge. He later worked as a Designer and Animator in 2018 at Gladius LLC, a multimedia studio in Puerto Rico. He has also collaborated alongside Latin America Warner Bros for the Media Tour of the latest Godzilla installment.
Sean aspires to improve his Tokusatsu techniques and become a professional creature effects artist for film and television.
About VEGA Cosplay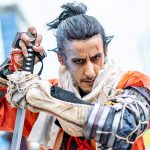 For VEGA, cosplay is a passion which has lasted many years. He has competed in various cosplay contests such as the World Cosplay Summit (representing United Arab Emirates and Saudi Arabia), judged many local contests and organized several major contests. He has managed to make cosplay his primary work for the last 3 years, and through it has gained the most valuable of life's assets – friends. He believes that cosplay has created lots of great friendships around the world for him and for that he will always give his best to this wonderful hobby.
---
Anime Expo 2020 will run from July 2 through July 5 at the Los Angeles Convention Center.
For more information about attending AX, check out our How to Attend guide.