The AX 2020 mobile app has arrived! We're putting it out extra early so you can get a head start on your game plan, while staying tuned in to all things Anime Expo!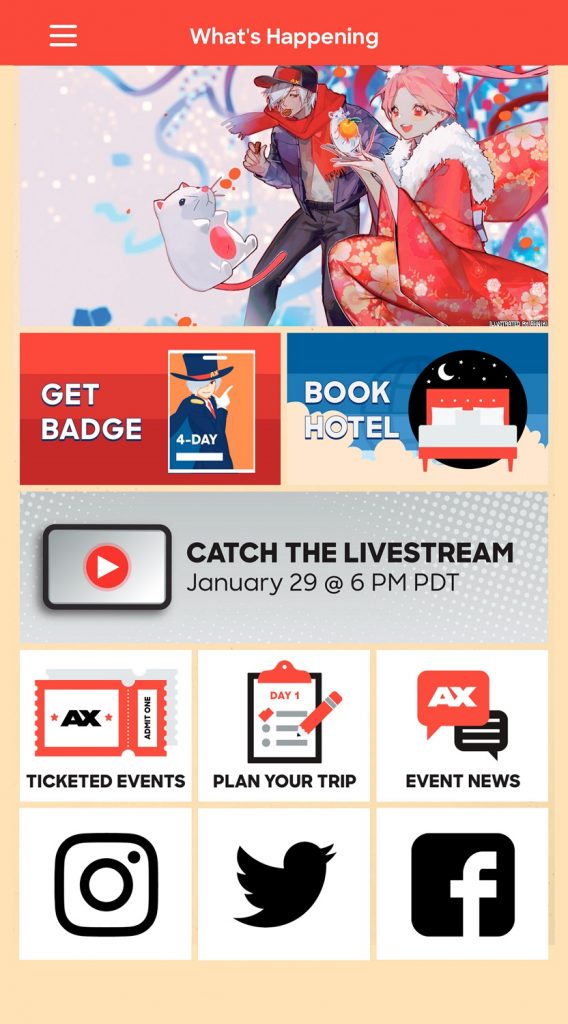 Our mobile app is designed to help you stay on top of announcements, application deadlines, and helpful tips in order to maximize your at-con plans. Put together your priorities and must-sees while exploring everything AX has to offer, maybe even some cool things you didn't know about!
We'll be updating the homepage, schedule, and guests as announcements roll out, so you'll always be in the know. Happy planning!
---
Anime Expo 2020 will run from July 2 through July 5 at the Los Angeles Convention Center.
For more information about attending AX, check out our How to Attend guide.