We are excited to welcome Yaya Han, Frea Mai, Twiin Cosplay, and Jenny Nobile as our 2020 AX Masquerade & World Cosplay Summit USA Finals Judges!
As our cosplay competitions grow, AX is increasing its commitment to showcasing cosplay judges who have international cosplay and judging experience and can share their unique perspectives with competitors and attendees alike.
Yaya Han, Frea Mai, and Twiin Cosplay will participate in a Q&A panel and autograph sessions, schedule info TBA. Jenny Nobile & Pollard's Sew Creative will be displaying and hosting educational workshops for their sewing and embroidery machines in the Entertainment Hall.
Meet the Judges:
About Yaya Han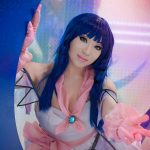 Yaya Han® is a cosplayer, designer and author. A household name in fandom, Yaya has made over 385 costumes, appeared as a Guest at hundreds of events all over the globe, and been featured in two US Network TV Shows. Yaya is the first cosplayer to create a cosplay-focused fabric line for Jo-Ann Fabric and Craft Stores; the first to design a cosplay patterns line for a major pattern company, McCall Patterns; and the first cosplayer to launch partnerships with global brands such as BERNINA sewing machines and Dremel tools. Her new book, Yaya Han's World of Cosplay, is available in North America on May 5th, 2020.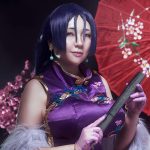 About Frea Mai
Frea Mai is an Indonesian cosplayer who started in 2006, and has since traveled the world as a guest and judge in Spain, Taiwan, Portugal, the US, and various local Indonesian conventions. In 2016 she and her partner Rian CYD became the Grand Champions at the World Cosplay Summit in Nagoya, Japan where they cosplayed as Seth and Cain Knightlord from Trinity Blood. Some of her current favorite cosplays are Yamatonokami Yasusada from Touken Ranbu and Minamoto no Raikou from Fate/Grand Order. Frea is excited to return to the US for Anime Expo 2020 as a Cosplay Judge and hear about your favorite cosplays!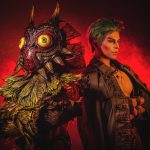 About Twiin Cosplay
Twiin Cosplay is a cosplay duo made up of Shema and Juan from Mexico. Guided by their passion for cosplay, they began their adventure in 2015, going on to become World Cosplay Summit Champions that same year. For Twiin, cosplay is a unique art and never-ending personal challenge which has helped them to discover that nothing is impossible when you completely love what you do. They have been guests at over 100 conventions is over 30 countries. This will be their first visit to Anime Expo.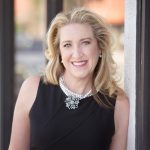 About Jenny Nobile
Jenny Nobile is the owner of Pollard's Sew Creative, a family-owned business for 24 years where she manages the business and teaches classes in sewing, software, and embroidery. Jenny recently made the cover of Inc. Magazine as one of 10 business leaders featured as a 2019 Synchrony Pillar for changing what's possible in her community. Other works can be found in magazines such as Threads, Sew News and Machine Embroidery & Texture Art, not to mention training contestants and providing sewing machine support for Rihanna's show "Styled to Rock." Pollard's is a proud sponsor and vendor of the Anime Expo and is committed to supporting the future sewers and cosplayers in their quest for sewing and embroidery knowledge.
---
Anime Expo 2020 will run from July 2 through July 5 at the Los Angeles Convention Center.
For more information about attending AX, check out our How to Attend guide.
Download our mobile app to stay up-to-date on announcements!