Warner Bros. Japan announced its first virtual anime panel, "Stay Connected with Anime" to be included as a part of Anime Expo Lite lineup scheduled for July 3-4.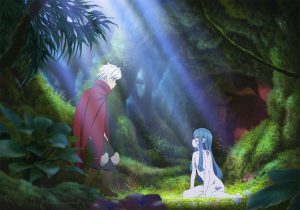 We are delighted to welcome Yoshitsugu Matsuoka (voice of Bell) and Inori Minase (voice of Hestia), as well as two chief producers behind the launch of the project, Yuji Matsukura (J.C.STAFF) and Nobuhiro Osawa (EGG FIRM) as live guests for the "Is It Wrong to Try to Pick Up Girls in a Dungeon? III" aka "Danmachi III" segment.
In the program, some of the pre-submitted questions from the fans will be answered live by the guests! Fujino Omori, the creator of Danmachi series, will not be present during the livestream but will be recording answers to some of your questions well. You can also expect some sneak previews of the upcoming season III, a new announcement, and much more!
How to participate in Q&A:
Tweet your questions in with #danmachi_ax20
Application Period: June 12th – 18th (JPT)
※Your twitter account username may be included
Event Details:
©Fujino Omori・SB Creative Corp./Danmachi3 Project
For more information, and to keep up-to-date on Anime Expo Lite announcements, be sure to sign up for updates!