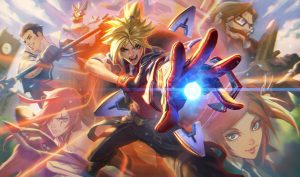 We are pleased to welcome Riot Games' League of Legends team — Mel Capperino-Garcia, Carlos Giffoni, Jessica Oyhenart, and Jared Rosen — to Anime Expo Lite!
Together, they will discuss the history of League of Legends' anime-inspired skinlines (thematic cosmetics for a series of in-game characters), Star Guardian and Battle Academia. Panelists will also discuss the hows and whys of skin development in League of Legends and talk about some of the ways that loving anime can be helpful in the games industry and game-making.
Got an anime or skin-related question for our Riot Games panelists? They'll also answering fan-submitted questions during the Q&A, so tweet out those questions!
How to participate in the Q&A:
Tweet your questions in with #league_ax20
Application Period: June 24 @ 10:30 AM – June 25 @ 10:30 AM (PDT)
※Your twitter account username may be included
Event Details: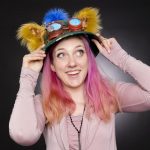 About Mel Capperino-Garcia
Mel Capperino-Garcia is an avid cosplayer, streamer, and all around human on the internet. At Riot, she is an Influencer Manager where she helps support Riot's content creators for League of Legends. Additionally, she acts as occasional on-air talent for Riot when she hosts Summoner Showcase. For this panel, she will be acting as facilitator, helping highlight some of the communities burning questions!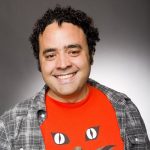 About Carlos Giffoni
Carlos Giffoni is the Lead Producer of Skins on League of Legends. He has been in the skins team for 5 years. Carlos is also a published comic book writer, musician and cat enthusiast.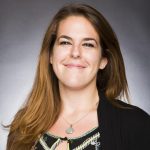 About Jessica Oyhenart
Jessica Oyhenart is an Art Lead for the League of Legends Illustration Team, also known as the Splash Art team, and formerly worked as a Visual Designer. Some of her most well-known champion illustrations are Evelynn's, Zoe's, and Akali's splash arts.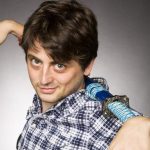 About Jared Rosen
Jared Rosen is a multi-award-winning author and narrative designer, and the Narrative Lead for Skins and Thematic Development at Riot Games. Some of his projects include Fiddlesticks rework, High Noon Gothic, Coven, Odyssey, Battle Academia, PROJECT: Reckoning, and Star Guardians 2019. His work also appears in several dating games such as Dream Daddy and Best Friend Forever.
For more information, and to keep up-to-date on Anime Expo Lite announcements, be sure to RSVP for updates!
Check out the Schedule to see what's coming to Anime Expo Lite!