We're excited to welcome Studio Orange to Anime Expo Lite! Studio Orange is known for its innovative CG animation, including titles like BEASTARS, Land of Lustrous, Code Geass: Akito The Exiled, and more! Join some of their directors, producers, and artists as they discuss the passions and processes that go into their animation.
Follow Studio Orange! Facebook / Instagram / Twitter
Event Details: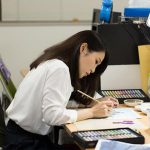 About Hisako Agaki
IDOLiSH 7 music video: "Mr. AFFECTiON" Art Director
On "Mr. AFFECTiON," Akagi served as Art Director and also painted all backgrounds for the music video. As a member of Orange, Akagi's works as Art Director include: Sun Shower, Land of Lustrous, and Monster Strike The Movie: Soranokanata.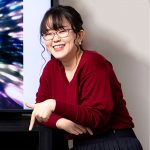 About Hitomi Miyazaki
IDOLiSH 7 music video: "Mr. AFFECTiON" Animation Director / Character Designer
Miyazaki joined Orange for Land of Lustrous and since them has worked as a character designer and animation director for various Orange shows such as BEASTARS and Sun Shower. For "Mr. AFFECTiON," Miyazaki designed the alternate costumes for the IDOLiSH 7 members.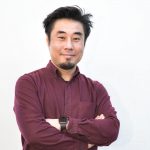 About Hyuntae Kim
BEASTARS Producer at Orange
Hyuntae Kim joined Orange for BEASTARS. Prior to Orange, Kim worked with Production I.G. on titles such as PSYCHO-PASS series as production desk. For BEASTARS, Kim worked closely with director Matsumi to oversee the main production.  Kim brought on the significant team that handled signature stop-motion opening with opening director Kato Michiya and team from dwarf studio.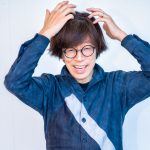 About Kensuke Yamamoto
IDOLiSH 7 music video: "Mr. AFFECTiON" Director
VFX Director at Orange, College Professor
Yamamoto joined Orange around the time work began on Land of Lustrous, creating the dazzling effect of the jewels. Yamamoto is the VFX Director for Orange and has created unique visual effects for other Orange shows such as BEASTARS, Star Fox Zero, Code Geass and more. In 2019's IDOLiSH 7 music video: "Mr. AFFECTiON," Yamamoto led as Director.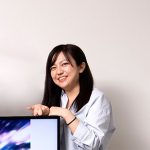 About Maiko Iketani
IDOLiSH 7 music video: "Mr. AFFECTiON" CG Director
As core member CG Director at Orange, Iketani created the lively animation for "Mr. AFFECTiON." Iketani has also worked on No Game No Life Zero, Code Geass: Akito The Exiled, Fafner Series and BEASTARS.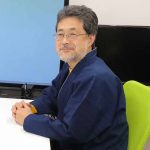 About Shinichi Matsumi
BEASTARS Director
Born in 1959, Tokyo, Japan. Director for animated series BEASTARS. Matsumi worked as the assistant director for Porco Rosso at Studio Ghibli and participated in many works at Studio 4C. Matsumi is known to be one of the early adapters of CG animation in Japan. Matsumi has been working with Orange since Land of Lustrous as the episode director, and he has returned for BEASTARS as director to challenge new methods of animation production. Matsumi's past work includes Rage of Bahamas – Assistant Director, Thunder Cats – Director, Steamboy – Technical Director, and more.
For more information, and to keep up-to-date on Anime Expo Lite announcements, be sure to RSVP for updates!
Check out the Schedule to see what's coming to Anime Expo Lite!