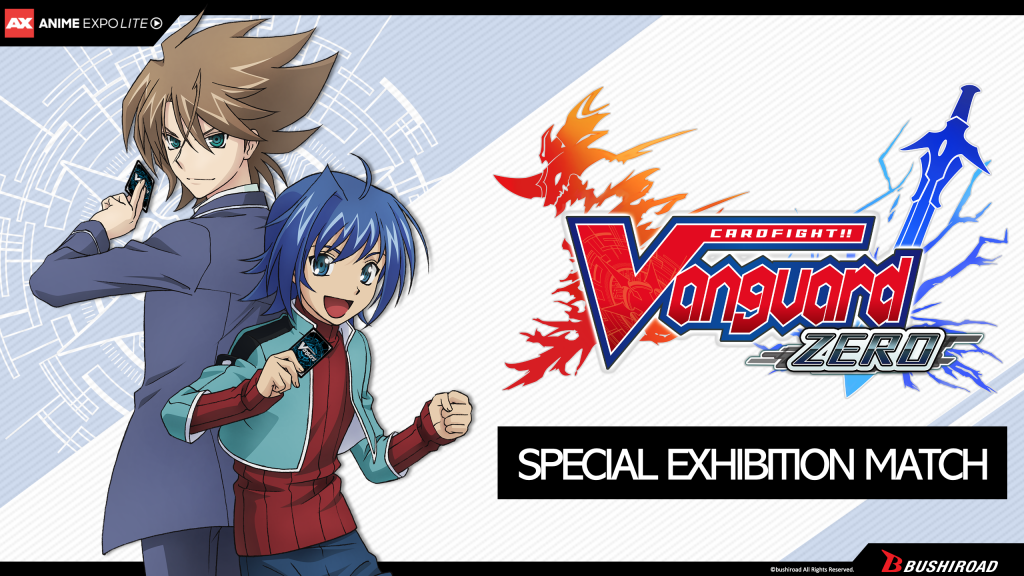 Bushiroad is bringing a special exhibition match for their newest mobile game, Vanguard ZERO, to Anime Expo Lite!
Join us for this exciting match as two of the biggest names in the Vanguard ZERO community, DifferentFight and CardProtagonist, face off head-to-head on the Anime Expo Lite screen! The match will be best-of-three with two powerful decks. It's a battle you won't want to miss!
Event Details:
---
For more information, and to keep up-to-date on Anime Expo Lite announcements, be sure to RSVP for updates!
Check out the Schedule to see what's coming to Anime Expo Lite!