We are pleased to unveil the full performer line-up of anisong artists for Anime Expo Lite x LisAni! LIVE L.A.!  This free event is a special edition of "LisAni! LIVE," a music festival which has been held in Japan annually since 2010.
Created in association with anime music media outlet LisAni!, Anime Expo Lite x LisAni!LIVE L.A. will feature performances by ELISA, GRANRODEO, KOTOKO, Maaya Uchida, Yoko Takahashi, and Yoshino Nanjo.
Event Details:
*Schedule subject to change without notice
About ELISA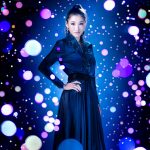 ELISA debuted in 2007 with "euphoric field," the opening theme song for TV anime series "ef – a tale of memories." With powerfully operatic vocals full of clarity, ELISA has performed theme songs for many anime works such as "Hayate the Combat Butler" and "Toaru Kagaku no Railgun." She has performed not only in Japan, but also at overseas anime events in Malaysia, the United States, Macau, Hong Kong, and Shanghai. The ending theme song for TV anime "Legend of the Galactic Heroes," which started airing in April of this year, features her latest single, "Hikari no Hoshi."
About GRANRODEO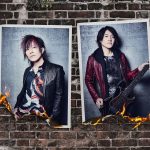 GRANRODEO is a rock unit comprised of voice actor Kisho "KISHOW" Taniyama and Masaaki "e-ZUKA" Iizuka on guitar. Since debuting with the single "Go For It!" in 2005, GRANRODEO's music has been featured in theme songs for many anime series such as "Kuroko's Basketball" and "Bungo Stray Dogs." In recent years, GRANRODEO held live performances in arenas such as Nippon Budokan and Osaka-Jo Hall. November 2019 marks their 15th anniversary, and their first tribute album GRANRODEO Tribute Album "RODEO FREAK" will be released on August 19, 2020. Featured as the opening theme song to Baki: Dai Raitaisai-hen, GRANRODEO's 31st single, "Jōnetsu wa Oboeteiru" (Remember Your Passion) will be released on September 9.
About KOTOKO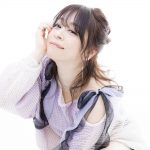 As a member of the music production group I've, KOTOKO made her major debut in 2004 with the album Hane. In 2006, she held a solo performance in Yokohama Arena and her single "being," which was featured as the opening theme for "Shakugan no Shana," reached #4 in the Oricon weekly single ranking. After that, KOTOKO contributed songs for various anime and game theme songs. In 2018, KOTOKO worked with Tomoyuki Nakazawa and Kazuya Takase to release her 15th-anniversary commemorative albums "Tears Cyclone: Kai" and "Tears Cyclone: Sei." In April 2020, a 10-disc, 134-song complete box set of KOTOKO's works called "The Bible" was released.
About Maaya Uchida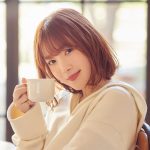 Maaya Uchida had her first breakthrough voice acting role as an anime heroine in 2012, then won the New Actress Award at the 8th Annual Seiyu Awards in 2014. In April of the same year, she made her singing debut with her first solo single "Wound Innocence," the opening theme for TV anime Riddle Story of Devil. In 2019, Maaya Uchida celebrated the fifth anniversary of her music career with a solo performance at Nippon Budokan on New Year's Day, a photo book release in March, and then held a Zepp tour across Japan at the end of the year. In April 2020, she released a documentary of her Zepp tour "we are here" on Blu-ray & DVD.
About Yoko Takahashi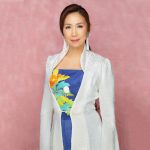 Since the release of the Evangelion series theme song, "Cruel Angel's Thesis" in 1995 and Evangelion: Death and Rebirth theatrical release's theme song Soul's Refrain in 1997, they have sold a cumulative 1.5 million units as of 2019. Takahashi is a talented singer with more than 2 million downloads of these two songs. She performs live overseas and even held an Evangelion World Tour in 2018 that traveled to France, Beijing, Hong Kong, Guangzhou, Shangai, Taiwan, Russia, and more.
Yoshino Nanjo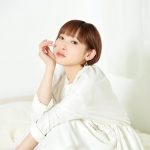 Nanjo's most well-known voice acting roles include Eli Ayase in the Love Live! School Idol Project series, Shirabe Tsukiyomi in the Symphogear series, and Maidy in Final Fantasy XIV: Dad of Light. In 2009, she joined fripSide as the lead vocalist. In 2012, Nanjo made her solo debut with mini-album "Katarumoa." After that, her music was featured as the theme songs of many anime series such as "And You Thought There Is Never a Girl Online?" and "The Fruit of Grisaia." In April 2020, her single "Yabunonaka no Synthesis" was announced as the ending theme song for "Bungo and Alchemist -Gears of Judgement-." On September 2, Yoshino Nanjo's first acoustic album will be released.
---
For more information, and to keep up-to-date on Anime Expo Lite announcements, be sure to RSVP for updates!
Check out the Schedule to see what's coming to Anime Expo Lite!