VIZ Media and their voice actor guests are joining us for Anime Expo Lite! Coming all the way from Konoha, Maile Flanagan (Naruto), Amanda Miller (Boruto) and Kate Higgins (Sakura) reveal voice actor ninja secrets! Then from Italy, Phillip Reich (Giorno Giovanna) and Ray Chase (Bruno Bucciarati) join us for a JoJo's Bizarre Adventure: Golden Wind discussion!
Event Details: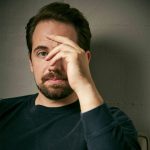 About Ray Chase
Ray Chase is an actor who has attached himself to a great many video games and anime in a very short amount of time. In the last few years, fans recognize him as the main character Noctis in FINAL FANTASY XV, Bruno Bucciarati on JOJO'S BIZARRE ADVENTURE, Roy from SUPER SMASH BROTHERS ULTIMATE, Master of Masters from KINGDOM HEARTS, Artorius from TALES OF BERSERIA, Roy/Gaius/Alphonse/Fernand from FIRE EMBLEM HEROES, Professor Cerise from POKEMON JOURNEYS, David Shield from MY HERO ACADEMIA, Eve from NIER AUTOMATA, Mitsurugi from SOUL CALIBUR VI, and his most celebrated role as the Subway Announcer in PERSONA 5. His anime roles include Roswaal in RE:ZERO, Keith Flick in B: THE BEGINNING, Puri Puri Prisoner in ONE-PUNCH MAN, Yuu Otosaka in CHARLOTTE, Yukiatsu in ANOHANA: THE FLOWER WE SAW THAT DAY, Howzer in SEVEN DEADLY SINS, as well as joining the casts of ATTACK ON TITAN, YOUR NAME, BLUE EXORCIST, and many others! He is a proud founding member of the comedy and gaming troupe Loud, Annoying, and Very Annoying (LAVA), which he shares with fellow actors Max Mittelman and Robbie Daymond.
About Maile Flanagan
Maile Flanagan has been the lead Naruto & Naruto Shippuden for fifteen years. Currently she appears in the Naruto spin-off Boruto: Naruto Next Generations. She was Principal Perry on Disney XD's Lab Rats, and won an Emmy for voiceover for "Jaker's! The Adventures of Piggley Winks" and was nominated a second time. She's appeared in many cartoons including recurring on The Loud House, Pig Goat Banana Cricket, and Back At the Barnyard as well as Ice Age 3 and the Oscar-winning film Rango. On camera she has many credits including recurring on Shameless and Grey's Anatomy. Also: The Mindy Project, Last Man Standing, Mike and Molly, ER, Yes Man, Phone Booth, Modern Family, Evan Almighty, The Station Agent, etc.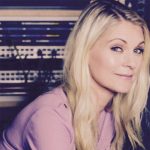 About Kate Higgins
In 1993 Kate Higgins headed to Los Angeles to make a career in music and somewhere along the way happily fell into voiceover work. For over 20 years she has given voice to a multitude of characters including Barbie, Sakura Haruno, Sailor Mercury, Frankie Stein, Princess Aurora, and many more. She has worked for major clients such as Nickelodeon, Mattel, and Fisher Price to name just a few. She has voiced hundreds of roles in anime series and video games as well as commercials and promo. If you need a consummate professional with a wide range of voice styles, Kate can be contacted through her agent Sinan Amal at the WME agency in Beverly Hills Ca. Her albums can be found on iTunes, Amazon, and CD Baby.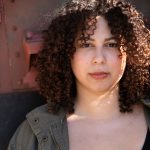 About Amanda C. Miller
Amanda's been working as a voice actor for the past decade with her most notable roles being Flutterina in She-Ra and the Princesses of Power, Boruto in Boruto: Naruto Next Generations, Sailor Jupiter in Sailor Moon Crystal, Junko Enoshima and Toko Fukawa (Dangan Ronpa video game series), Sully and Cherche (Fire Emblem), Princess Quasar Caterpillar (Star vs. The Forces of Evil), and as Walker in (Rage 2).
Find her online at amandacmiller.com and @amandacelinemiller on Insta and Facebook, and if a paranormal comedy mockumentary series like Parks and Rec meets Ghostbusters is up your alley, be sure to check out her web series @ghostsnstuffinc.
Website / Facebook / Instagram / Twitter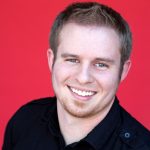 About Phillip Reich
Phillip Reich is a professional Voice Actor from Los Angeles. Phillip has voiced many interesting characters across various media from video games to animation to anime. His major roles include Giorno Giovanna (JoJo's Bizarre Adventure: Golden Wind), Ced (Fire Emblem Heroes), Will/Marshal (Pokemon Masters), Yuya Fungami/Highway Go Go (JoJo's Bizarre Adventure: Diamond is Unbreakable), Excitable A-Lister/Ace Cadet (Monster Hunter: World), Haru's Fiance/Sugimura (Persona 5/Persona 5 The Royal), and Nanashi/Akira (Shin Megami Tensei IV: Apocalypse). He's also been part of many other great projects like Final Fantasy 7 Remake, Ace Combat 7, Judgment, Gundam Build Divers, Bungou Stray Dogs, and more.
Website / Instagram / Twitter / Twitch
---
For more information, and to keep up-to-date on Anime Expo Lite announcements, be sure to RSVP for updates!
Check out the Schedule to see what's coming to Anime Expo Lite!