We are excited to introduce our host line-up for Anime Expo Lite 2020! Learn more about them below:
Andrew J. Alandy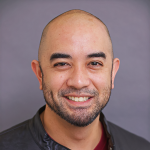 Andrew J. Alandy hails from Los Angeles, CA, and is an actor/singer/competitive gamer/cosplayer/avid anime fan. Having been at Anime Expo since 2005, he has been involved in numerous projects such as the Late Comedy Showdown (2007-2019) and Inside the World of Street Fighter (2019). Previously, he was a host for the Anime Expo 2018 livestream!
Ashphord "ashi_chan" Jacoway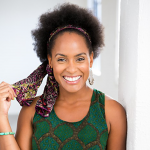 Ashphord "ashi_chan" Jacoway is Costume Designer and Cosplayer. A proud Founding Sister of Chocolate Covered Cosplay, they have been featured Cosplay guests, panelists, AX Cosplay Senpai, and came in top 10 in the World Cosplay Summit Preliminaries at Katsucon. Ashphord achieved her B.F.A in Theatre Performance and a minor in Political Science in 2010. Her solo performance piece, "I Wish my Life was an RPG" toured Anime conventions and theatres in SoCal from 2010-14, including the Hollywood Fringe Festival.  Ashi_chan has hosted for Anime Expo's AXLive, was a Dolldelight house model on MyxTV's The DollLife, and the Winner of MyxTV's "Intergalactic" episode of Call to Cosplay.  Now, Ashphord "ashi_chan" Jacoway is a Stage Raw Nominee for Best Costume Design for Paradise Lost (2017), the resident Wardrobe Supervisor at East West Players and continues to design throughout Los Angeles' Theatre Community.
Brandon McInnis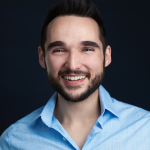 Many of his roles have been in shows broadcast on Toonami, including Sir Nighteye in My Hero Academia, Finral in Black Clover, and Asagiri Gen in Dr. Stone. Other notable roles include Yuta Hibiki in Studio Trigger's SSSS.Gridman, Samon Goku in Nanbaka, Sonosuke Izayoi in Danganronpa 3, Count Saint-Germain in Code: Realize, and many more. Having recently released an EP of Kingdom Hearts covers ("Circle of Hearts") on Spotify and iTunes, he enjoys producing cover songs from popular anime and video games, creating ridiculous TikToks for his 300,000+ followers, streaming BeatSaber on Twitch, and connecting with fans on Twitter.
Circle of Hearts – Kingdom Hearts Cover EP: Spotify / iTunes / Amazon Music
Ken Ayugai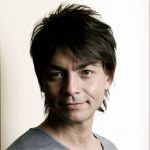 Widely recognized in Japan through his work as voice talent in various mediums, he has been an active player in the Japanese entertainment industry for over 20 years as Musician, Actor, Radio DJ, and TV personality, etc.
Nicque Marina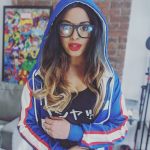 Nicque Marina is an actor, recording artist and TikTok content creator who specializes in doing skits based on different fandoms. She hails from good ol' Houston, Texas but is currently in the NYC area. Some of her other random skills include tae kwon do (going for her green belt), playing basketball and knowing way too much Disney trivia. This is her first year at Anime Expo and she's super excited to be a part of this stellar hosting team!
For more info, visit nicquemarina.com
---
For more information, and to keep up-to-date on Anime Expo Lite announcements, be sure to RSVP for updates!
Check out the Schedule to see what's coming to Anime Expo Lite!