With the first anniversary of 'Sky' this month, meet the award-winning thatgamecompany studio and go behind-the-scenes to discover the team's unique approach to creating beautifully animated and emotionally-impactful games such as 'Journey', 'Flower' and their newest social adventure – 'Sky'. From art direction, animation, music score to storytelling, Yui Tanabe (Lead Artist), Vincent Diamante (Composer), Aaron Jessie (Environment Artist), Scott Stribling (Animator) and Ashley Coad (Concept Artist) chat to moderator Jennie Kong (Narrative Writer) on the making of the games. Expect fun insights and a Sky fan Q&A in this exclusive Anime Expo panel!
Event Details:
Panel Title: Painting The Skies: A Conversation with The Artists of thatgamecompany
Date: Saturday, July 4
Time: 2:25 PM – 2:55 PM PDT (see timezone chart)
Where: Anime Expo Twitch – Channel 2
About Jennie Kong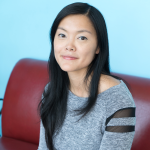 Jennie is the narrative writer and comms lead for thatgamecompany, their latest title is "Sky: Children of the Light".
In 2017, she directed a digital docuseries called "The Game Makers", which chronicled 15 game luminaries. Her fantasy-inspired short films and music videos have appeared at film festivals and comic conventions, as well as digital channels such as Stan Lee's World of Heroes.
She began her production career assisting TV & Film Directors Richard Martin, and Jordan Vogt-Roberts, on their productions for Hulu, Netflix, Amazon and Legendary Pictures.
Follow Jennie on Twitter: @jenniekong
About Yui Tanabe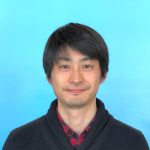 Yuichiro is the studio's Lead Artist and is responsible for crafting concept sketches and prototype scenes, which define the visual direction and the unique look of Sky.
Yuichiro grew up in Ecuador with a Japanese family before settling in America to study at college. He believes his multicultural upbringing sparked an interest in using visual communication to create engaging interactive experiences that transcended any language. After finishing his BFA in Interactive Media at The Minneapolis College of Art and Design, Yuichiro worked as a multimedia artist, animator, and interactive designer before joining thatgamecompany to work on Sky.
About Vincent Diamante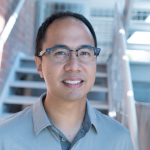 As thatgamecompany's Audio Director, Vincent Diamante oversees the music direction, composition and sound design of the studio's next project. Fans of Flower and Cloud will instantly recognize his award-winning work from his early collaborations as the music composer for both of these games.
Before joining the studio full-time, Vincent worked as a radio show host, games journalist, photographer, and even an artist. The uniquely immersive nature he brings to games could be attributed to this breadth of experience and his continued belief of the limitless possibilities in-game audio design.
Having graduated with an MFA from University of California's Interactive Media Division, he has remained at the school to teach both game design and sound design and continues to lend his expertise to the development of USC's next generation of game design students. Vincent has presented at Game Developers Conference and is a member of the ASCAP and IGDA. He is currently composing and working on Sky.
Follow Vincent on Twitter: @VincentDiamante
About Aaron Jessie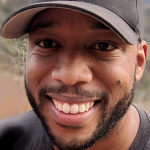 Aaron Jessie, Environment Artist at thatgamecompany, has been working in the industry for close to ten years now working on games like God of War, Homefront, Defiance, The Evil Within, Journey, and currently Sky.
About Scott Scribbling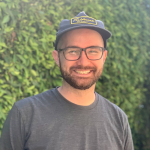 Scott is an animator from Northern California. Scott has been working in-game animation for the last seven years. Currently working at thatgamecompany on Sky: Children of the Light.
About Ashley Coad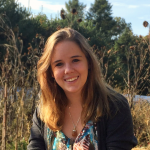 Ashley is an LA-based artist who strives to include a sense of story, magic, and life in her work. When not painting, she can usually be found in the outdoors on the lookout for something new.
Official Website: http://www.ashleycoadart.com/
Follow Ashley on Twitter: @verlibird
---
For more information, and to keep up-to-date on Anime Expo Lite announcements, be sure to RSVP for updates!
Check out the Schedule to see what's coming to Anime Expo Lite!