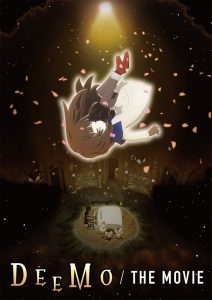 A grand winner of the public audition to decide the theme song singer for the in-production anime film "DEEMO THE MOVIE" will be finally announcing in this panel at Anime Expo Lite. The audition originally started in January of this year when it saw over a thousand applicants come in from around the world. The grand winner will be guaranteed with a debut release of the anime's theme song, written by Yuki Kajiura, from Pony Canyon. The judges of the audition include Yuki Kajiura, Yasunori Mori (music producer of "DEEMO THE MOVIE"), Toshihide Nishinaka (Pony Canyon), Mitsuyasu Yanagita (Pony Canyon), and Azusa Matsuda (Anime Expo).
©2020 Rayark Inc. /DEEMO THE MOVIE Production Committee
Event Details:
About Yuki Kajiura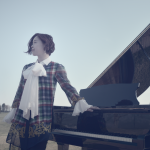 Yuki Kajiura is a prolific Japanese composer, arranger, songwriter and record producer who has been active in the fields of anime series, cinemas, TV commercials, games and musicals. Her masterpieces include musical works for "Mobile Suit Gundam SEED", "Puella Magi Madoka Magica", "Fate/Zero" and "Sword Art Online".
---
For more information, and to keep up-to-date on Anime Expo Lite announcements, be sure to RSVP for updates!
Check out the Schedule to see what's coming to Anime Expo Lite!