Join Production I.G. USA at Anime Expo Lite as President/Producer Maki Terashima-Furuta hosts her annual Production I.G USA panel, showcasing IG's current and upcoming titles, including the anime adaptation of Junji Ito's Uzumaki, B: The Beginning Season 2, two of the most recent Rick and Morty shorts, as well as video letters from her virtual guests Mitsuhisa Ishikawa (the founder of Production I.G), Junichi Fujisaku (Ghost in the Shell: SAC, Blood +), Rui Kuroki (Kill Bill, B: The Beginning), Haruyasu Makino (Ultraman, Ghost in the Shell SAC_2045), George Wada (producer of Attack on Titan, Great Pretender, etc.), Kaichi Sato (Samurai & Shogun RAM), Toshiko Hata (RAM ID and Pacalien), Jason DeMarco (co-founder of Toonami), and Hiroshi Nagahama (Uzumaki Anime, Mushishi) followed by informative Q&A's about English voice over casting and auditions by casting directors Stephanie Sheh (NYAV Post) and Mami Okada (Bangzoom Entertainment), ending with Q&A by Maki Terashima-Furuta.
Event Details: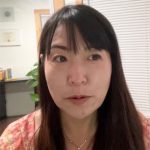 About Maki Terashima-Furuta
Maki Terashima-Furuta is the President of Production I.G.USA. She previously served as the Vice President of Production I.G. USA since she founded the company in 1997. Her credits include overseeing develop, production, and distribution for works such as Quentin Tarantino's Kill Bill, Mamoru Oshii's live-action Avalon film, Ghost in the Shell 2: Innocence, Cartoon Network's IGPX, Cyborg 009, and Dreamworks' live-action Ghost in the Shell film. Terashima-Furuta has also worked as a producer or executive producer on such anime projects as FLCL, Love Hina, IGPX, Blood: The Last Vampire, B: The Beginning, Castlevania, and most recently, the anime adaptation of Junji Ito's popular manga Uzumaki.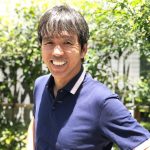 About Mitsuhisa Ishikawa
The President/CEO of one of the largest and most global anime studios in Japan, Production I.G, which he founded in 1987. Ishikawa acted as executive producer for the anime sequence in "Kill Bill: Volume 1", and also the producer of all of the Ghost in the Shell franchises, including the newest Hollywood version. Additionally, his producer titles include, "Patlabor: The Movie," "Blood: The Last Vampire," "JIN-ROH," "Neon Genesis Evangelion," "FLCL," "IGPX," "Psycho Pass," "Attack on Titan," "Halo Legend," "Batman Gotham Night," "A Letter to Momo," and "Miss Hokusai."
About Junichi Fujisaku
Junichi Fujisaku worked as the director and script supervisor for Blood+, original concept supervisor and episode scriptwriter in Blood-C, and scriptwriter for Blood-C: The Last Dark. He has also written for Ghost in the Shell: Stand Alone Complex, Ghost in the Shell: Stand Alone Complex 2nd GIG, The Beast Player Erin, and Atom The Beginning. Additionally, he supervised Ghost in the Shell: Arise.
About Rui Kuroki 
As one of the most promising producers at Production I.G, Kuroki has worked closely with Kazuto Nakazawa since "Kill Bill: Volume 1," as well as with Naoyoshi Shiotani on "Psycho Pass."  Some of Kuroki's titles include "Halo Legend," "Batman Gotham Night," "Tsubasa Chronicle," "Reideen," and most recently "B: The Beginning," directed by Nakazawa.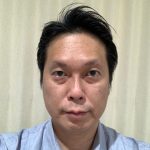 About Haruyasu Makino
Haruyasu Makino started at OLM, Inc. in 2001, before moving to Polygon Pictures in 2005. He eventually joined Production I.G. in 2012 as a producer and CG producer. His production credits include "Pokemon 4Ever," "Street Fighter IV," "Garm Wars: The Last Druid," and "Oblivion Island." He currently works as a producer on the show Ghost in the Shell SAC_2045.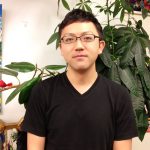 About George Wada
After working as a producer at Production I.G., the studio behind the hit anime Ghost in the Shell: Stand Alone Complex, Wada created WIT STUDIO in June 2012, taking on the role of President. Notable titles he has produced include Attack on Titan, Kabaneri of the Iron Fortress, and The Ancient Magus Bride.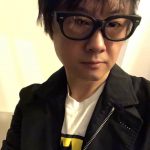 About Kaichi Sato
Kaichi Sato is a director and writer known for his work on Samurai and Shogun Rick and Morty, CannibAlien, Dynamic Venvs, and ANNA kidnapper. He has direct multiple shorts for Adult Swim for series including Yaki-Gote and Rick and Morty.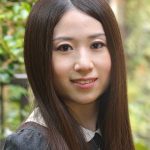 About Toshiko Hata
Toshiko Hata is a stop animation director, writer and illustrator. She has been working on a lot of works mainly for stop motion animation. The original anime series "Pacalien," starring Takumi Saitoh, premiered on Cartoon Network and was broadcast in North America.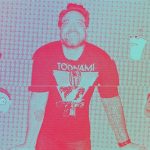 About Jason DeMarco
Jason DeMarco is the Senior VP and Creative Director for Adult Swim. In 2012, he co-created Toonami, for which he served as a senior writer/producer. He went on to become the creative director for Toonami and Miguzi, where he played a critical role in developing the packaging for shows such as Dragon Ball Z and Sailor Moon, which won multiple design awards. In 2013, he was promoted to Vice President and Creative Director for on-air Adult Swim.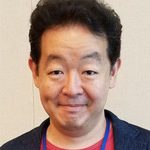 About Hiroshi Nagahama
Hiroshi Nagahama began his career at Madhouse, where he worked on "The Cockpit" and "Azuki-chan" before becoming independent.  He was the concept designer for "Revolutionary Girl Utena"; the story board, the director of animation, and the key animator for "Sexy Commando Gaiden: Sugoi yo!! Masaru-san"; and the chief director of "Jubei-chan: The Ninja Girl, The Counter Attack of Siberia Yagyu."   The titles where he was the director include "Mushishi: Detroit Metal City," "The Flowers of Evil," which was done entirely with rotoscoping, and "The Reflection" from 2017, which he co-created with Stan Lee. He is currently directing the anime adaptation of Junji Ito's "Uzumaki."
About Stephanie Sheh
Stephanie Sheh is a freelance Casting Director and Voice Director. She frequently works with NYAV Post. She is also a Voice Actor best known for voicing Usagi Tsukino in Sailor Moon, Hinata in Naruto, Orihime in Bleach, Mamimi in FLCL, Eureka in Eureka 7, Yui in K-on!, Mitsuha in Your Name, and Mikuru in Melancholy of Harui Suzumiya.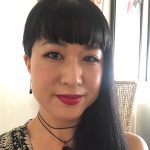 About Mami Okada
Mami Okada is the Director of Operations and Casting Director for Bang Zoom! Entertainment. She began her career at Bang Zoom! as an intern and then as a production assistant, where she fell in love with the behind-the-scenes casting process. She has overseen the dub casting for some of the most popular titles in the industry, including Sword Art Online, Demon Slayer, Hunter x Hunter, Puella Magi: Madoka Magica, Fate/Zero, and more!
---
For more information, and to keep up-to-date on Anime Expo Lite announcements, be sure to RSVP for updates!
Check out the Schedule to see what's coming to Anime Expo Lite!