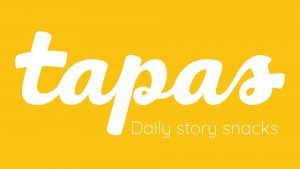 Have you ever wanted to create a webcomic but didn't know where to start? Join Tapas Media at Anime Expo Lite, where they'll be exploring the possibilities for indie webcomic creators in creatively and commercially building their story, characters, worlds, and brand for future multimedia expansion. With a portfolio TV, podcast, live-action, and anime/animation partnerships, Tapas's publishing team, producers, and creators will share insight on how to get your webcomic rolling!
Event Details: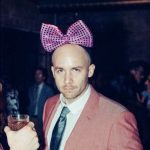 About Daniel Dominguez
Daniel Dominguez is a writer and executive producer in Los Angeles. Currently Daniel is Head Writer and EP on Season Two of Gen:Lock (HBO MAX). Some of his favorite past writing gigs include Seis Manos (Netflix), which he Co-EP'd and helped developed with Alvaro Rodriguez (Machete) and Brad Graeber (Powerhouse Animation), writing for SpongeBob Squarepants (Nickelodeon),Captain Underpants (Dreamworks), and helping develop the upcoming Centaur World (Netflix). Additionally, Daniel has sold eleven television series and three feature films to the likes of HBO Max, Amazon, Nickelodeon, Disney, Dreamworks,  and Universal Cable Productions, among others. As well, he is currently developing animated projects with Powerhouse Animation (Castlevania), Ryan Reynold's company: Maximum Effort, Vince Vaughn's Wild West Products (F is For Family), and Counterbalance Entertainment (Cobra Kai).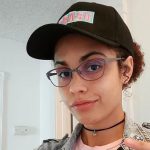 About Bre Indigo
Bre Indigo (she/they) is an illustrator from Battle Creek, Michigan with a soft spot for comics. She currently resides in Southern California where she has worked as character designer and pencils artists on the graphic novel 'Meg, Jo,Beth, and Amy' (LBYR). She is currently working as illustrator for Feiwel and Friends' 'The Dog Knight' with Jeremy Whitley, and Harper Alley's  'Northranger' with Rex Ogle. Together with her wife, Bre is writing and illustrating 'Jamie', an ongoing lgbtq+ Young adult web-comic that can be read on Tapas.io or the Tapas app for free and you can find her social media @ndgoarts just about anywhere. Bre loves to tell bittersweet stories of gentle boys, strong girls and the great people in between. When they are not telling stories or drawing, they are making memories with their wife and creative partner, Tami and their fur-baby, Riley.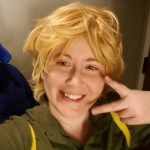 About Kan
Kan has been writing, drawing, and self-publishing comics since 2009. They tell stories about magic and relationships and also really love the ocean and bad storms, which play a big part in their work. Currently, Kan works as a freelance comic artist for Tapas Media.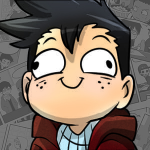 About Vincent Kao
Vincent Kao, also known as The Kao on social media, is an illustrator and comic artist based in Chicago. He's currently known for his ongoing semi-autobiographical comic series, called Mondo Mango, and his LGBT fantasy-based webcomic, Magical Boy. Overall, he's a simple guy who likes shiny-rainbow things and hopes to spread joy through his craft.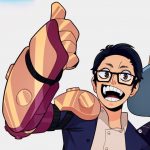 About Michael Son
As Editor, Michael has grown Tapas' community of independent creators, from 8 to 65,000 members. He has helmed notable digital comics projects including Cheshire Crossing with Andy Weir (author of The Martian) and Sarah Andersen (creator of Adulthood is a Myth, FANGS), as well as Meg, Jo, Beth and Amy, a modern adaptation of Little Women with an all-star art team physically published by Hachette. He graduated from UC Berkeley where he facilitated a course on publishing creator-owned comics.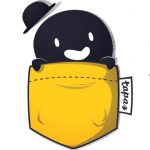 About Tapamon
Tapamon is the Ambassador for Tapas Media!
---
For more information, and to keep up-to-date on Anime Expo Lite announcements, be sure to RSVP for updates!
Check out the Schedule to see what's coming to Anime Expo Lite!