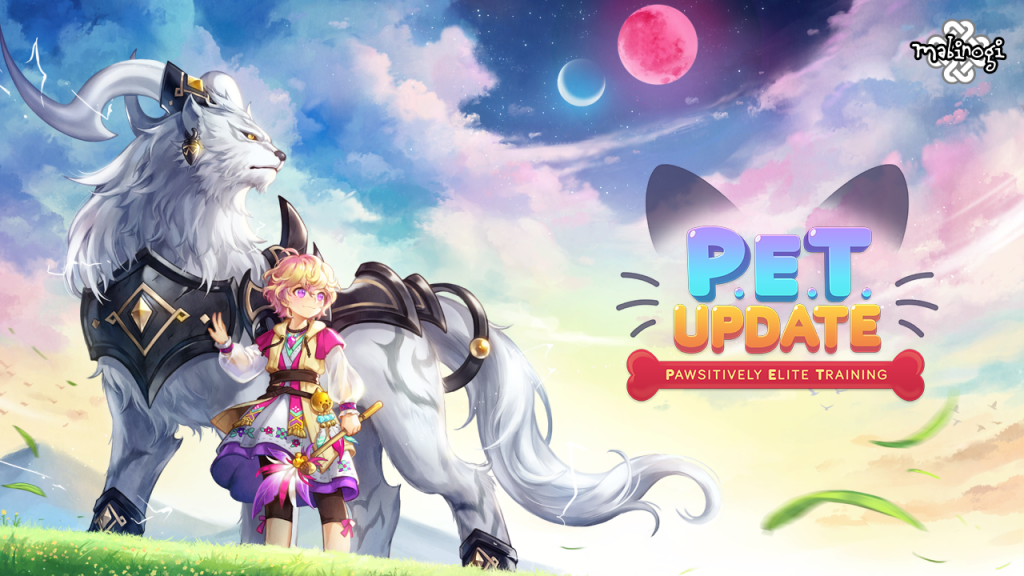 Mabinogi, Nexon's free-to-play fantasy MMORPG will be getting a charming update when "P.E.T. Part 1" comes to life on July 16! Following the introduction of new, fun, and furry pets in its latest update, Mabinogi players can become Pet Trainers in the coming July update as they cultivate the Power of the Fynn to tame and connect with Erinn's new pets.
Take a sneak peek at the delightful exclusive trailer below!
Locked inside monsters, Fynni Pets carry the Power of the Fynn: the fairies that once traveled to the human world. Players can unlock that power, by becoming Pet Trainers, and collecting a team of loveable Fynnis to use them to obtain stronger Fynn Pets. Fynn Pets can be deployed in combat with a new set of Pet Perks and Pet Elements and more. Pet Elements will be activated after a pet transforms into a Fynn Pet unlocking their unique elements during combat.
Mabinogi affords players the freedom to cultivate their own reverie, from fighting to farming and everything in between. Fynn Pets add another magical element to an already fantastical game as players will be able to utilize special pet abilities and perks that can be activated during various battles across Erinn, and more.
Stay tuned for more information about Mabinogi's "P.E.T. Part 1" update coming on July 16! To learn more about Mabinogi, visit the official website, and follow @MabiOfficial on Twitter for the latest updates.
Released in 2008, Mabinogi is an immersive free-to-play MMORPG world where mystical adventures await. Create anime-inspired heroes with thousands of customization options, such as hairstyles, facial features, and outfits. Select from dozens of talents ranging from professional gunslingers and archers to musicians, tailors, and cooks. Players can enjoy the game on their own terms, taking the perilous path of an adventurer or build a thriving business using unique trade skills.