Anime Expo Lite 2021 proudly presents a special Studio Trigger panel as part of this year's two-day, livestream convention running Saturday, July 3rd through Sunday, July 4th.
Come join "Doodle with Studio Trigger" stream with creatives, including Lead Designer, Shigeto Koyama, who brought fans beloved anime series such as PROMARE and KILL la KILL!, and SUSHIO, the renowned Character Designer for KILL la KILL! Make a request! Ask some questions! Or simply chill out with us… There may even be some sneak peeks of current productions!!
Studio Trigger is renowned for its work on popular series such as Kill la Kill, Gurren Lagann, SSSS.Dynazenon, SSSS.Gridman and, most recently, the highly anticipated Netflix series, Cyberpunk: Edgerunners, based on the bestselling Cyberpunk 2077 video game.
Event Information:
When: Sunday, July 4 at 7:30 PM PDT (Channel 1)
Registration $5 (+ processing fees) – all proceeds to benefit the Hate Is a Virus commUNITY Action Fund
About Shigeto Koyama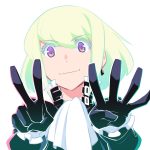 Designer Shigeto Koyama began his career working on the series Diebuster with the historic Studio GAINAX, and went on to take part as a designer in a variety of massively popular and critically acclaimed projects, including GURREN LAGANN, Rebuild of Evangelion, KILL la KILL, and the Academy Award®-winning Big Hero 6. In 2015, Koyama made his directorial debut with the short film Obake-chan, and has worked on additional Studio TRIGGER projects, including their latest theatrical release PROMARE as character and mechanical design. 
About SUSHIO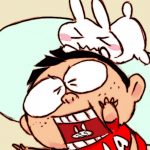 Previously staffed at Studio GAINAX, SUSHIO is a well-acclaimed animator in the industry who has participated in many popular anime titles such as Diebuster, GURREN LAGANN, Panty & Stocking with Garterbelt. With the establishment of Studio TRIGGER, SUSHIO joined the crew as character designer for KILL la KILL.
---
Anime Expo Lite 2021 will stream via Tixr July 3-4, with additional content available via VOD July 5-16. All proceeds will benefit the commUNITY Action Fund by Hate Is A Virus.
Download our mobile app to stay up-to-date on announcements!