Anime Expo Lite 2021 teams up with ANYCOLOR, Inc. to present a special "NIJISANJI" VTuber online event as part of this year's two-day, livestream convention running Saturday, July 3rd through Sunday, July 4th.
Have you ever seen the YouTubers with anime avatars and thought: Who in the world are these people? Wonder no more! The NIJISANJI panel for Anime Expo Lite will present a vanguard of some of the platform's most popular performers and VTuber stars including Elira Pedora, Finana Ryugu, and Pomu Rainpuff.
In this live panel, fans will be joined by 3 of NIJISANJI's English-speaking VTubers of its new EN division. They will be reading all your questions and answering them live!
Event Information:
Panel Name: Let's learn about Vtubers! (presented by NIJISANJI)
When: Sunday, July 4 at 12:15 PM PDT (Channel 2)
Registration $5 (+ processing fees) – all proceeds to benefit the Hate Is a Virus commUNITY Action Fund
The NIJISANJI project is a VTuber program where a variety of talented influencers participate. The objective of this project is to accelerate the beginning of the next generation of entertainment through services such as events, the sale of goods and digital media, and the production of music. As of November 2020, more than 100 VTubers are active on video streaming platforms such as YouTube.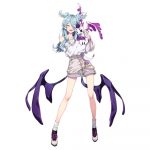 Elira Pendora
A sky dragon who came from the heavens closest to the sun.
She has the kindness and receptiveness that makes the light of a sunny day fall equally on all.
Twitter: @EliraPendora / YouTube
Finana Ryugu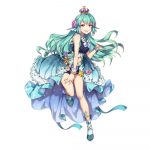 A mermaid who spends her time with tropical fish in the sea of coral reefs. Has a heart as clear and pure as the calm and beautiful sea.
Twitter: @FinanaRyugu  / YouTube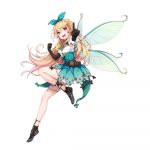 Pomu Rainpuff
A fairy who lived in a lush forest. Supple like a flower in the breeze, cheerful and optimistic.
Twitter: @PomuRainpuff  / YouTube
---
Anime Expo Lite 2021 will stream via Tixr July 3-4, with additional content available via VOD July 5-16. All proceeds will benefit the commUNITY Action Fund by Hate Is A Virus.
Download our mobile app to stay up-to-date on announcements!



About NIJISANJI's overseas VTuber project
Through the expansion of the VTuber business overseas and localization with countries all over the world, they aim to acquire enthusiastic and passionate global fans. As of May 2021, the project has expanded to three Asian countries (China/Indonesia/Korea) in their local languages as well as English. Their goal is to act as the bridge that delivers Japan's entertainment content to other countries, utilizing the networks of each country.
Homepage: https://www.nijisanji.jp/en
Reddit: https://www.reddit.com/r/Nijisanji/
About ANYCOLOR
ANYCOLOR Inc. is an entertainment startup that runs the VTuber / Virtual Liver Project "NIJISANJI" as well as overseas VTuber businesses and other new businesses.
As a frontrunner of a new era, they deliver a new magical experience to the world through the latest technologies.
Homepage: https://www.anycolor.co.jp/en/