We are excited to announce Warner Bros Japan's participation in Anime Expo Lite 2021! Join them on both July 3 & 4 for behind-the-scenes looks at Record of Ragnarok, streaming on Neflix globally June 17, and a special Jojo's Bizarre Adventure program to celebrate the recent announcement of Stone Ocean.
These panels will not be available during our VOD period, so be sure to register for Anime Expo Lite to join Warner Bros on July 3 & 4!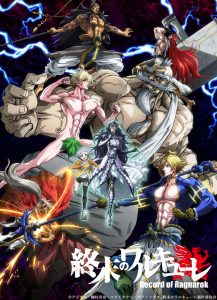 Record of Ragnarok: Behind the Scenes
Record of Ragnarok is a much-anticipated anime adaptation planned and produced by Warner Bros. Japan and publisher of the original manga, Coamix. Based on the original manga series written by Shinya Umemura and Takumi Fukui with Ajichika as the illustrator, the series will stream exclusively on Netflix globally on June 17, 2021.
This program will let you explore how the battle-filled animation was made by visiting Graphinica, the production studio behind animation, and also an exclusive interview with the acclaimed music composer, Yasuharu Takanashi!
When: Sunday, July 4 at 6:30 PM PDT (Channel 2)
ⒸAzychika, Shinya Umemura, Takumi Fukui/Coamix,RagnarokProject
JoJo's Bizarre Adventure: Anime Expo Lite 2021 Special Program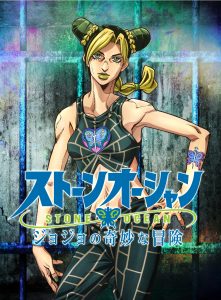 Stone Ocean, the new series of JoJo's Bizarre Adventure the animation produced by Warner Bros. Japan was announced in April and to celebrate it, Warner Bros. Japan will show behind the scene clips that were only shown at selected events.
Watch the producer and editor go deep inside david production, the studio behind the masterpiece and also find out how the past series were made first-hand from the creative staff!
Make sure to keep watching until the very end…!
When: Saturday, July 3 at 4:30 PM PDT (Channel 1)
©LUCKY LAND COMMUNICATIONS/SHUEISHA, JOJO's Animation SO Project
---
Anime Expo Lite 2021 will stream via Tixr July 3-4, with additional content available via VOD July 5-16. All proceeds will benefit the commUNITY Action Fund by Hate Is A Virus.
Download our mobile app to stay up-to-date on announcements!