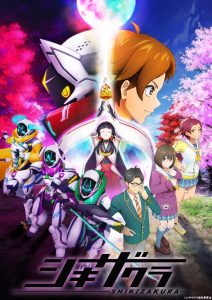 After hosting a voice acting audition for Shikizakura at AX 2019, we're honored to now host the world premiere of SHIKIZAKURA at Anime Expo Lite 2021! The premiere event will also reveal the show's ending theme song by May'n and include a live Q&A session with director Go Kurosaki, as well as voice actors Miho Mashiro and Yudai Noda.
The Shikizakura Premiere Event will be available to view worldwide (some exceptions apply) on Sunday, July 4 at 5:15 PM PDT. Be sure to join on Saturday, as the premiere episode will not be available via VOD due to streaming rights. The Q&A portion of the premiere event will be available to watch through July 16, 2021.
SHIKIZAKURA is an original story that takes place in the city of Nagoya, Japan. The winner of the voice acting audition at AX 2019 traveled to Japan to record her role in SHIKIZAKURA.
SHIKIZAKURA is created by SUBLIMATION, which is known for its CG animation work on titles such as Dragon's Dogma, the Love Live series, and PSYCHO PASS. The battle scenes with the powered suits and beautiful atmosphere of SHIKIZAKURA are shown with high-quality computer graphics.
Learn more about Shikizakura:
https://shikizakura anime.com/
Twitter @ShikizakuraA
YouTube
SYNOPSIS 
In the place of Shikizakura (cherry trees), where autumn leaves and cherry blossoms are flourishing and where the human world intersects with the demon world, a ritual to save the human world is about to begin…
Kakeru Miwa, a high school student, gets involved in a battle between powered suits and oni that emerge from the demon world to prey on Onis manifest themselves in this world by possessing humans.
Only "Yoroi," powered suit that is a fusion of ancient secrets and cutting-edge technology,
can protect people from onis. Kakeru puts on a Yoroi by chance and becomes a semi-official member of a team that fights against onis.
Determined to become a hero, Kakeru battles Onis to protect Ouka Myojin, the shrine maiden destined to save the world. In the season of Shikizakura, in midst of autumn leaves and a flurry of cherry petals, Ouka performs a dance as a shrine maiden. At the place where the past and the future, this world and the alien world, people's thoughts and hopes all meet, a tale of heroic action-adventure begins!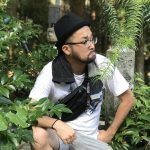 About Go Kurosaki
After graduating from the Department of Information Media in the Faculty of Information Technology at the Kanagawa Institute of Technology, Kurosaki joined Sublimation Inc. in 2012. There, he acted as a CGI director for Love Live! Sunshine!! from 2015. He later acted as a CGI director for projects such as the Love Live! franchise, and was chosen as the director for the original animation out of the Tokai region, Shikizakura, in 2019.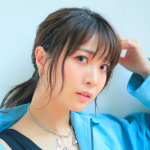 About May'n
The artist name, "May'n," is not only derived from her actual name but also includes her wishes to sing songs that will become main themes for every listener. She achieved her major label debut in 2005, at the age of 15. She is a truly talented female singer who covers multiple genres such as pop, rock, dance, and R & B. She has sung the theme songs for animes, dramas, movies, and video games, and many of the songs have ranked at the top of the charts. She has also held five solo concerts at venues such as the Nippon Budokan and Yokohama Arena.
May'n will release her new full album, momentbook on June 30. Fans from around the world are continuously bewitched by her unquestionable singing ability and high-pitched voice.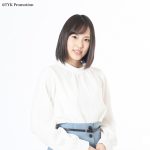 About Miho Mashiro
Mashiro passed the Nagoya Voice Actor Audition in 2018 while attending a vocational school for aspiring voice casts. She voices Ouka Myoujin, the heroine of the feature TV series out of the Tokai region Shikizakura set to begin broadcasting in October 2021. She is a truly versatile voice actress capable of playing parts such as seductive ladies, old women, and even boys. Not only she is a prolific voice actress, but she is also a reputable radio personality and narrator for advertisements. On top of all this, she acts as the tourism ambassador for Obara-cho, Toyota City the location of Shikizakura.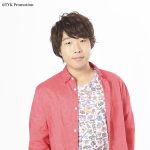 About Yudai Noda
After joining the theater group KIMYO in 2014, Yudai performed in all of their performances. He passed the Nagoya Voice Cast Audition in 2018. He voices Kakeru Miwa, the main character of the feature TV series out of the Tokai region Shikizakura set to begin broadcasting in October 2021. With over 10 years of experience in theater, he is a voice actor with professional acting skills. This versatile voice actor commands a wide range of voices from the young to the old including children, the elderly, and even non-human lifeforms.
---
Anime Expo Lite 2021 will stream via Tixr July 3-4, with additional content available via VOD July 5-16. All proceeds will benefit the commUNITY Action Fund by Hate Is A Virus.
Download our mobile app to stay up-to-date on announcements!