We are excited to introduce our host line-up for Anime Expo Lite 2021! Learn more about them below: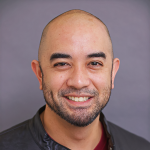 Andrew J. Alandy
Andrew J. Alandy is an actor, singer, stunt performer, cosplayer, and competitive gamer from Los Angeles, CA. He is one of the lead commentators for the Jazzy Circuit and hosted at numerous conventions. He hosted the shows "FGC Live!", "Anime Weekly", and "Relentless Weebs" and performed in the shows "Art of War" and "Battles B.C." as well as the short films "Home Away" and "The Date". He serves as the host of the "Late Comedy Showdown", the comedy competition at Anime Expo, and streams on his Twitch channel under his alias "Duralath". He is excited to return as a host for Anime Expo Lite 2021!
Follow Andrew on Twitter, Instagram, and Twitch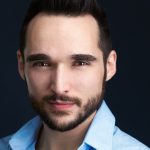 Brandon McInnis
A staple voice on Cartoon Network's Toonami Block (Sir Nighteye – My Hero Academia, Gen – Dr. Stone, Finral – Black Clover, Yuta – SSSS.Gridman, Kurono – Fire Force), Brandon McInnis is known for his roles in both anime and video games (Featherlight – World of Warcraft: Shadowlands, Caber Dowd – Borderlands 3). He regularly posts voice acting-related content on TikTok to over half a million followers and recently released an EP of song covers from the anime Given (available on Spotify and YouTube).
Follow Brandon on Twitter, Instagram, and TikTok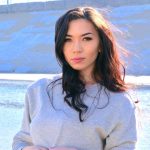 Jade Kim
Jade Kim is a science communicator, writer, and host, based in Los Angeles, CA. She is a devoted comic book collector and an avid anime fan, having appeared in various live-action productions as various characters, including Chun Li, Psylocke, and Jade from Mortal Kombat. She worked as a Museum Lecturer at the iconic astronomy museum Griffith Observatory for 7 years, where she also co-produced their nationally known monthly space news show All Space Considered. She was a host on YouTube channels TMRO, Nerdkore TV, and Indie Gaming Source, and has appeared on BBC, NASA TV, and Griffith Observatory TV. Jade has made frequent appearances on comedy channel All Def Digital, with recurring roles on Great Taste, You Trash Fam, and The Games that Made Us. She currently serves as the writer and Dungeon Master for Drunkies & Dragons, All Def's version of the popular tabletop fantasy game, Dungeons & Dragons.
Follow Jade on Instagram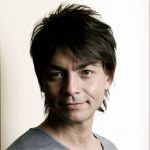 Ken Ayugai
Widely recognized in Japan through his work as Radio DJ for various FM stations, Ken has worked as a voice talent in various mediums. He is the voice for various TV commercials including Coca-Cola and Nissan, the voice of the DJ in RIDGE RACER V – the first video game made for PlayStation2. He has also been working as a voice actor in Animated projects such as Osamu Tezuka's METROPOLIS directed by RINTARO.
As a TV personality, Ken has hosted various programs. He was also the host for major event programs including the MTV Video Music Awards and the WOWOW coverage of the Grammy Awards.
Learn more about Ken at http://www.grind-org.co.jp/ and follow him on Twitter, Facebook, Instagram, and YouTube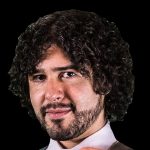 Mario Bueno
Mario is a content creator specializing in nerd culture, and the founder of NYC-based production outlet Digital Era Entertainment. He's appeared on Anime News Network in their 2007-2008 webisodes, is a past AX Idol Winner (2010, Singing), and has spent over a decade as a professional emcee for everything from cosplay contests to wrestling-themed presentations like Kaiju Big Battel (2017-2018). Outside of DEE streams/projects, he can be seen moderating weekly fan events for GalaxyCon Live, or heard as a narrator for Screen Rant on YouTube.
Learn more about Mario at http://www.mariobueno.com and http://www.digitaleraentertainment.com and follow him on Twitter, Facebook, and Instagram
Michelle Nguyen Bradley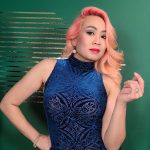 Michelle Nguyen Bradley, also known as "IamChubbyBunny," is a show host, producer, anime aficionado, cosplayer, and professional tabletop RPG player. Michelle uses her deep knowledge of niche culture from both American and Japanese lifestyle brands and media to create content for the fandom at large, having hosted multiple anime talk shows, created video series for companies like Viz Media, and hosted at events like FunimationCon. She has also worked behind the scenes producing events for brands like 6% DOKIDOKI, Hello Kitty, and Rilakkuma. Michelle is thrilled to return to Anime Expo as a host for her second time!
Learn more about Michelle at michellenguyenbradley.com and follow her on Twitter and Instagram
---
Anime Expo Lite 2021 will stream via Tixr July 3-4, with additional content available via VOD July 5-16. All proceeds will benefit the commUNITY Action Fund by Hate Is A Virus.
Download our mobile app to stay up-to-date on announcements!