We are stronger when we share our stories. Come listen to David Ono (Los Angeles-based news anchor for KABC), Dr. Lily Anne Welty Tamai (Lecturer for UCLA's Asian American Studies department), Connie Chung Joe (CEO of Asian Americans Advancing Justice – Los Angeles), and Dr. Mitchell T. Maki (President of Go For Broke National Education Center in Little Tokyo) as they open up about their personal experiences, explore the Model Minority Myth, and share what steps we can all take to be stronger allies to one another.
When: Sunday, July 4 at 12:30 PM PDT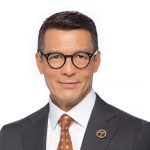 About David Ono
David Ono is the anchor for ABC7 Eyewitness News at 4pm and 6pm, the top rated newscasts in all of Southern California. He also anchors Eyewitness News on KDOC-TV at 7pm.
David joined ABC7 in 1996 and has covered some of the biggest stories of a generation.  From the Pope to the President, global disasters, terrorist attacks, royal weddings, David has witnessed history.
David has produced multiple award winning civil rights films, even having his work wind up at the Smithsonian Institution.
David has a new series called FACEism that exposes stereotyping, racism, and shines a light on those darker chapters in our history that are not taught in class.  FACEism was just nominated for 10 Emmy Awards.
David has won 9 Edward R. Murrow awards, 25 Emmys, 2 RTDNA National Unity Awards, 6 AAJA National Journalism Awards, and was honored with the Distinguished Journalist Award by the Society of Professional Journalists.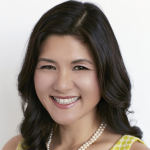 About Connie Chung Joe
Connie Chung Joe, JD, is the Chief Executive Officer of Asian Americans Advancing Justice – Los Angeles (Advancing Justice-LA), the nation's largest legal and civil rights organization for Asian Americans, Native Hawaiians, and Pacific Islanders. Prior to joining Advancing Justice – LA in August 2020, Connie served as the Executive Director of the Korean American Family Services (KFAM) for 11 years. Under Connie's leadership, KFAM nearly quadrupled its budget and staff, with culturally and linguistically responsive services to immigrant families, particularly those struggling with mental health, domestic/family violence, and acculturation stresses. Prior to joining KFAM, Connie was a public interest lawyer for seven years. She worked at the Housing Rights Center in LA representing clients in fair housing cases and the American Civil Liberties Union in Chicago working on immigrant's rights, reproductive rights, post-9/11 racial profiling, police accountability and First Amendment cases. Connie received her BA in Spanish and International Relations from USC and her JD from Georgetown University Law Center.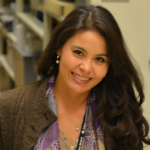 About Dr. Lily Anne Welty  Tamai
Dr. Lily Anne Welty Tamai teaches at UCLA in the Asian American Studies department. She earned a doctorate in History from the University of California Santa Barbara. Dr. Tamai conducted research in Japan and in Okinawa as a Fulbright Graduate Research Fellow and is also a Ford Foundation Fellow. Her forthcoming book is titled, Military Industrial Intimacy: Mixed-race American Japanese, Eugenics and Transnational Identities, which documents the history of mixed-race American Japanese born after World War II and raised during the post-war period. She co-edited Shape Shifters: Journeys across Terrains of Race and Identity.
About Dr. Mitchell T. Maki
Dr. Mitchell T. Maki is the President and CEO of Go For Broke National Education Center, a non-profit organization committed to maintaining and contemporarily applying the legacy of the World War II Nisei veterans.
Dr. Maki is nationally recognized as a leader in the Japanese American community. He is the lead author of the award-winning book, Achieving the Impossible Dream: How Japanese Americans Obtained Redress, a detailed case study of the passage of the 1988 Civil Liberties Act. Dr. Maki has spoken nationally and internationally on numerous occasions to groups interested in the redress movement and is recognized as one of the leading scholars on the Japanese American redress movement.
He has been an active member of the Japanese American community and has served on the Board of Governors and Scholarly Advisory Councils of the Japanese American National Museum and Go For Broke National Education Center. He is a sought after presenter on issues ranging from the Japanese American Redress movement to contemporary community issues.
---
Anime Expo Lite 2021 will stream via Tixr July 3-4, with additional content available via VOD July 5-16. All proceeds will benefit the commUNITY Action Fund by Hate Is A Virus.
Download our mobile app to stay up-to-date on announcements!