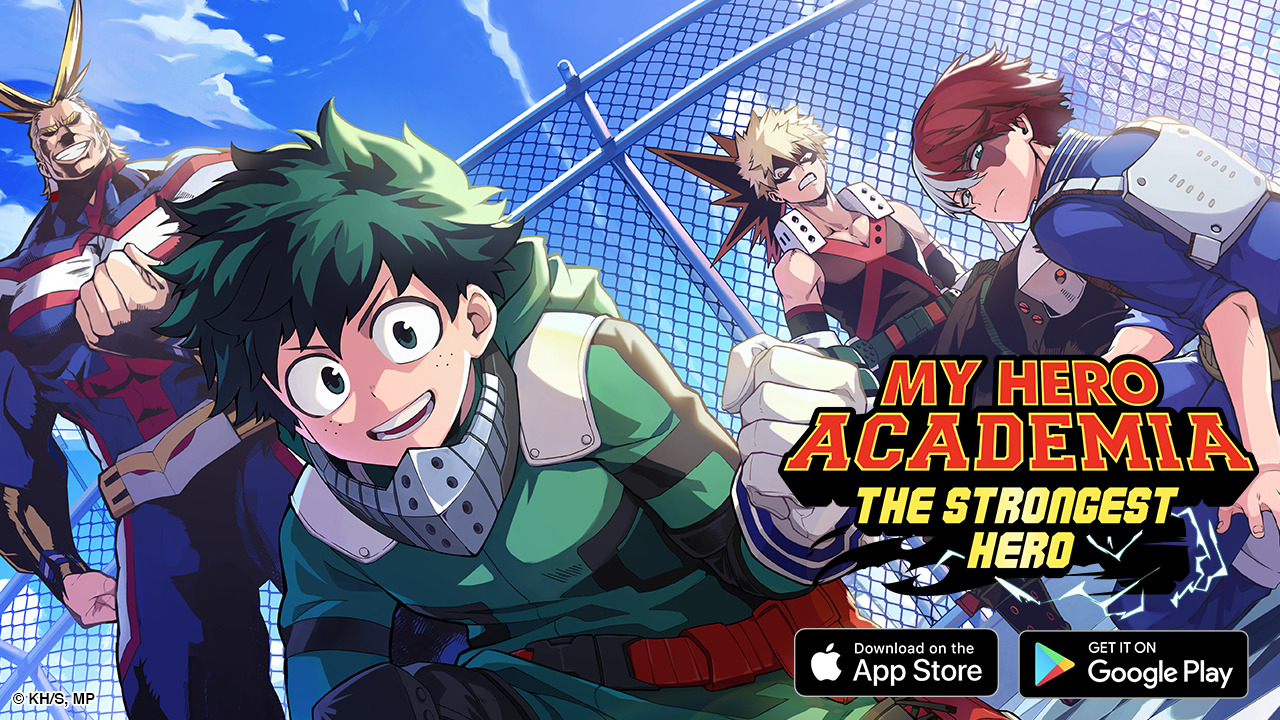 Mobile gaming has long been touted as a "casual platform for non-gamers," but the mobile game arena has been transforming daily. Today, we'd like to introduce My Hero Academia: The Strongest Hero, an Action RPG with MMO and PVP elements that has millions of fans playing and becoming the very best they can be.
The Strongest Hero takes place in Honei City, where players begin their journey with Izuku Midoriya, or "Deku," as he walks home. The setting should be familiar to all My Hero Academia fans, and to new fans, is a perfect way to dive into the franchise. Once players are released into the overworld, they are able to play alongside fellow heroes, complete story missions, and crush villains who are trying to threaten humanity. In addition, they will be able to compete against each other to become the strongest hero on the Hero Rankings board!
How does one become "The Strongest Hero?" It's all up to you! Upgrade your Heroes to unlock further Talents, power up their Skills to show off amazing combos, equip Support Cards to call on other Heroes to deal extra damage in combat, and use other characters to assist you in battle.
If you're the competitive type, My Hero Academia: The Strongest Hero has the perfect arena to put your skills to the test. Go head-to-head against others in real-time PVP matches! Pick 3 of your favorite Heroes to fight against your opponent. Use combos to take your opponent down, dodge at just the right moment to turn the tide of the battle, and be the last one standing and reign supreme. Remember, each character also has special assist moves that will help their teammates, so be sure to take advantage of that as you strategize and conquer your rivals!
While competitive gaming can be addictive and fun, some players may just want to relax with an hour or two of adventuring. If that's your cup of tea, Honei City is brimming with things to do. Deploy your favorite Hero, complete daily missions, and increase the reputation of your city. Want to play with friends? You can fight together in a team of 3 in Co-Op Mode, take down villains, and earn awesome rewards!
With a robust roster of up-and-coming pro heroes (and villains…?!), My Hero Academia: The Strongest Hero is aiming to be the best anime mobile game ever! So head over to your app store and download now! Be sure to also use the special promo code "AX21HERO" to earn 500 Hero Coins. Don't wait: everyone's waiting for you in Honei City!